Opinion
OPINION | FRAN ALEXANDER: Arkansas 112 project creates concerns for Greathouse Spring
Highway project puts Greathouse Springs at risk
by Fran Alexander | August 15, 2023 at 2:30 a.m.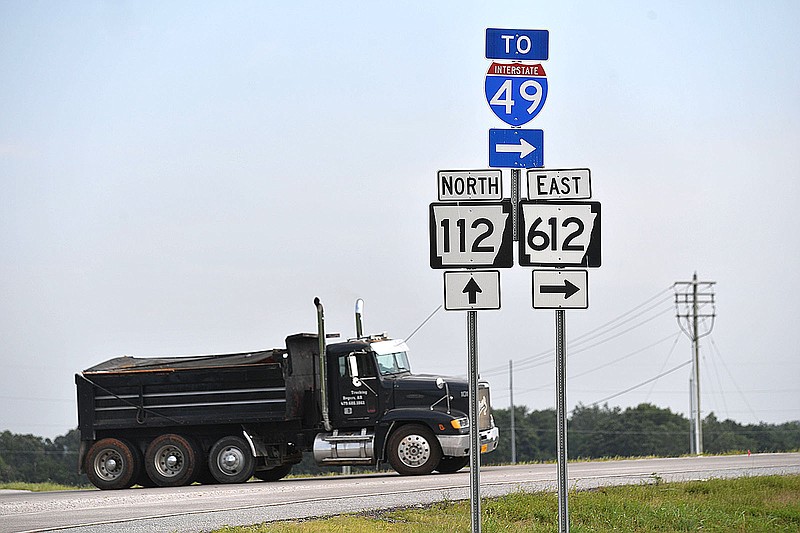 A dump truck heads east Friday, July 28, 2023, onto Arkansas 612 at Arkansas 112 north of Elm Springs in Springdale. Regional Planners are pursuing $50 million in federal grants to help pay for two major transportation projects, another section of the Springdale Northern Bypass and improvements to Arkansas 112. Visit nwaonline.com/photo for today's photo gallery. (NWA Democrat-Gazette/Andy Shupe)
Roads shrouded by tree canopies, rock houses and spring-fed creeks of wading depth are some of my favorite things.
Print Headline: How much is too much?
Sponsor Content