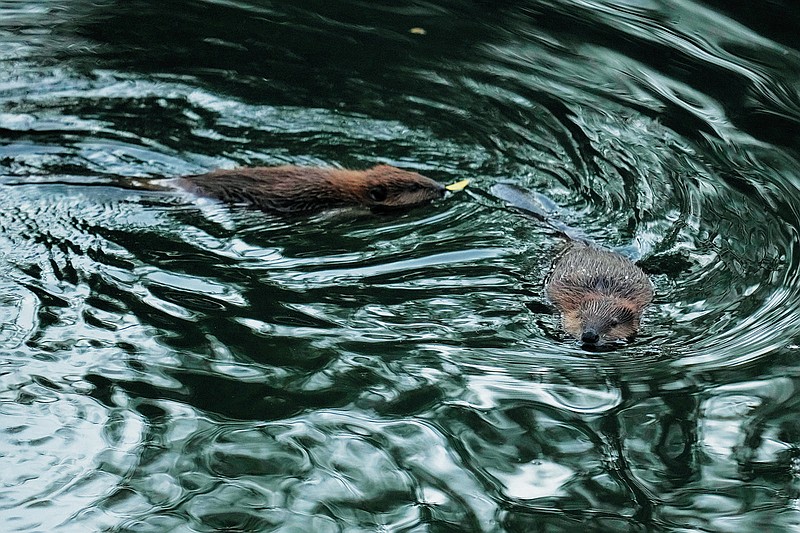 Subscriber Exclusive
A beaver has been cutting down trees in Eureka Springs.
FAYETTEVILLE -- The City Council reaffirmed its support of the 71B Corridor Plan with a unanimous vote Tuesday.

Subscriber Exclusive

SPRINGDALE -- A crowd of neighbors cheered Tuesday when Springdale planners rejected a rezoning request that would have allowed 14 two-story townhouses on a si…

FORT SMITH -- The Police Department and Sebastian County Sheriff's Office are helping to stop Grinches from stealing Christmas this year by launching Operation…
Iowa defensive coordinator Phil Parker was named the winner of the 2023 Broyles Award on Tuesday afternoon at the Statehouse Convention Center in downtown Litt…

Subscriber Exclusive

SPRINGDALE -- Little Rock Central's boys overcame a nine-point deficit in the second half to defeat Springdale Har-Ber 80-76 in two overtimes Tuesday night at …

FAYETTEVILLE -- Chandler Lawson helps hold the University of Arkansas men's basketball team together.
A week's worth of quick, healthful meals for budget-minded families

I was once an air fryer skeptic.

It was a simple question: What size box did cook and serve pudding come in 30 to 40 years ago?