Michael Simmons
When KUAF presents its online panel discussion "The Movement That Never Was: Conversations on Anti-Racism in the South and Arkansas" on Oct. 22, the Zoom room will be filled with luminaries that have an abundance of expertise in the subject area: journalist Paul Keifer, who is hosting the KUAF podcasts linked to the panel; Lisa Corrigan, professor of communications, director of the Gender Studies Program and affiliate faculty in both African and African-American Studies and Latin American Studies in the Fulbright College of Arts and Sciences at the University of Arkansas and author of "Prison Power: How Prison Influenced the Movement for Black Liberation" and "Black Feelings: Race and Affect in the Long Sixties"; and Jay Childers, associate professor and chairman of Department of Communication Studies in the College of Liberal Arts and Sciences at the University of Kansas and author of "The Evolving Citizen: American Youth and the Changing Norms of Democratic Engagement."
One panelist, however, was an active participant in the Civil Rights Era, a primary topic of conversation for the panel. Michael Simmons was a member of the Student Nonviolent Coordinating Committee (SNCC) and spent five months during 1965 in West Helena, Marvel, Marianna and Elaine, organizing, educating and registering voters. In a 2009 essay he wrote called "Arkansas Roots and Consciousness," Simmons describes, in heartbreaking detail, his experience as a young Black man in a virulently racist environment: A city pool was drained and closed rather than permit Simmons and a group of young Black people entry. A white auto repair shop owner pulled a gun on Simmons when he sought repair work on a car, forcing him to flee, ducked down as low as he could go beneath the steering wheel and still see to drive -- and Simmons was arrested on trumped-up disturbing the peace charges when he tried to file a police report about the incident. Law officers stormed a SNCC office and threw the young workers against the wall, hurling threats at them.
None of these events robbed Simmons of his heart, courage or determination. He took what he learned in his work with SNCC and turned it into a lifelong quest to help the oppressed.
"My entire life has been devoted to the struggle for human rights," he says. In addition to fighting for civil rights, he's served as an advocate for issues like the anti-war movement, the fair housing movement and the anti-apartheid movement, and was director of European Programs for the American Friends Service Committee. "Beginning in the Civil Rights movement, I have worked with oppressed people throughout the world on a range of issues. In that regard, I am always looking to engage oppressed people to get them to recognize that there is always something that can be done to improve their condition. I feel that it is very important to stress that the struggle for justice is difficult. While demonstrating and mobilization are essential, the essence of the work is organizing folks in a way that they can see that they have the power to make change."
After spending his life fighting for the most vulnerable, Simmons says he has renewed optimism after witnessing the movement against police brutality that swept the country over the past six months.
"The protests that have occurred this summer give me much hope," he says. "I am stunned at the duration, diversity and energy of the protest. However, at some point people must come up with a program for change. Fundamental change is a very difficult process, and it is important that people view the struggle as a marathon and not a sprint."
The virtual event will be moderated by KUAF News Director and "Ozarks at Large" creator and host Kyle Kellams.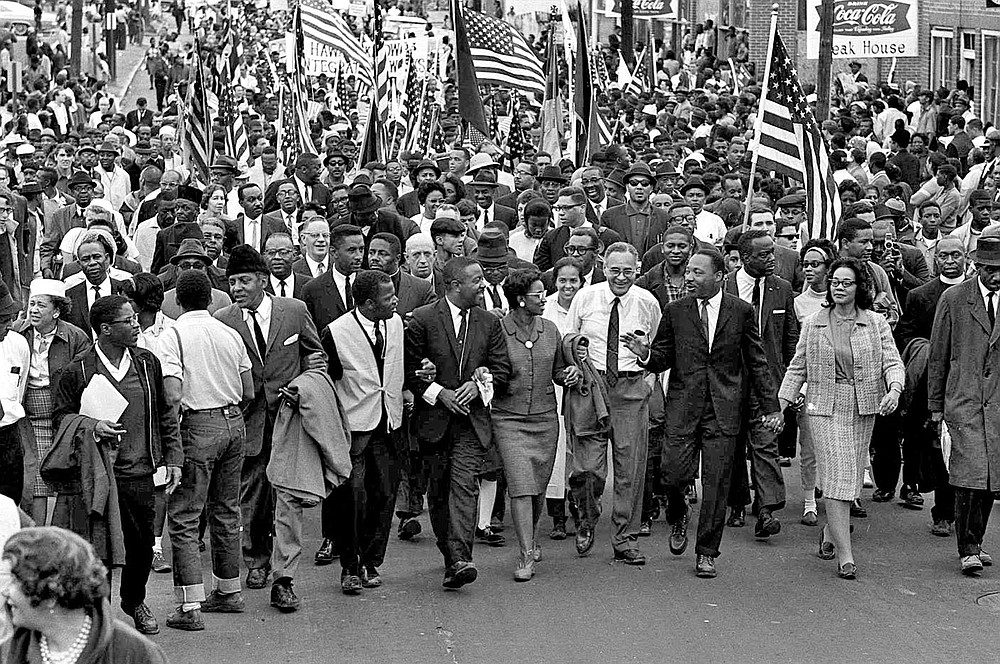 FOR USE ANYTIME WITH MARTIN LUTHER KING DAY FEATURES - FILE ** Marchers stream across the Alabama River on the first of a five day, 50 mile march to the state capitol at Montgomery, Ala., in this March 21, 1965, file photo. (AP Photo, file)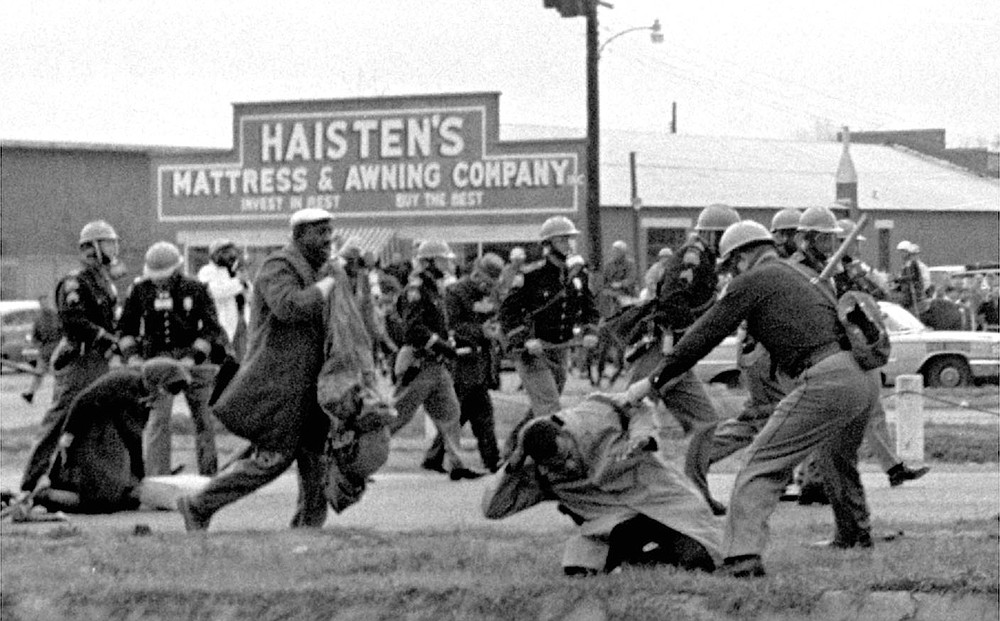 FILE - In this March 7, 1965 file photo, state troopers use clubs against participants of a civil rights voting march in Selma, Ala. At foreground right, John Lewis, chairman of the Student Nonviolent Coordinating Committee, is beaten by a state trooper. The day, which became known as "Bloody Sunday," is widely credited for galvanizing the nation's leaders and ultimately yielded passage of the Voting Rights Act of 1965. (AP Photo/File)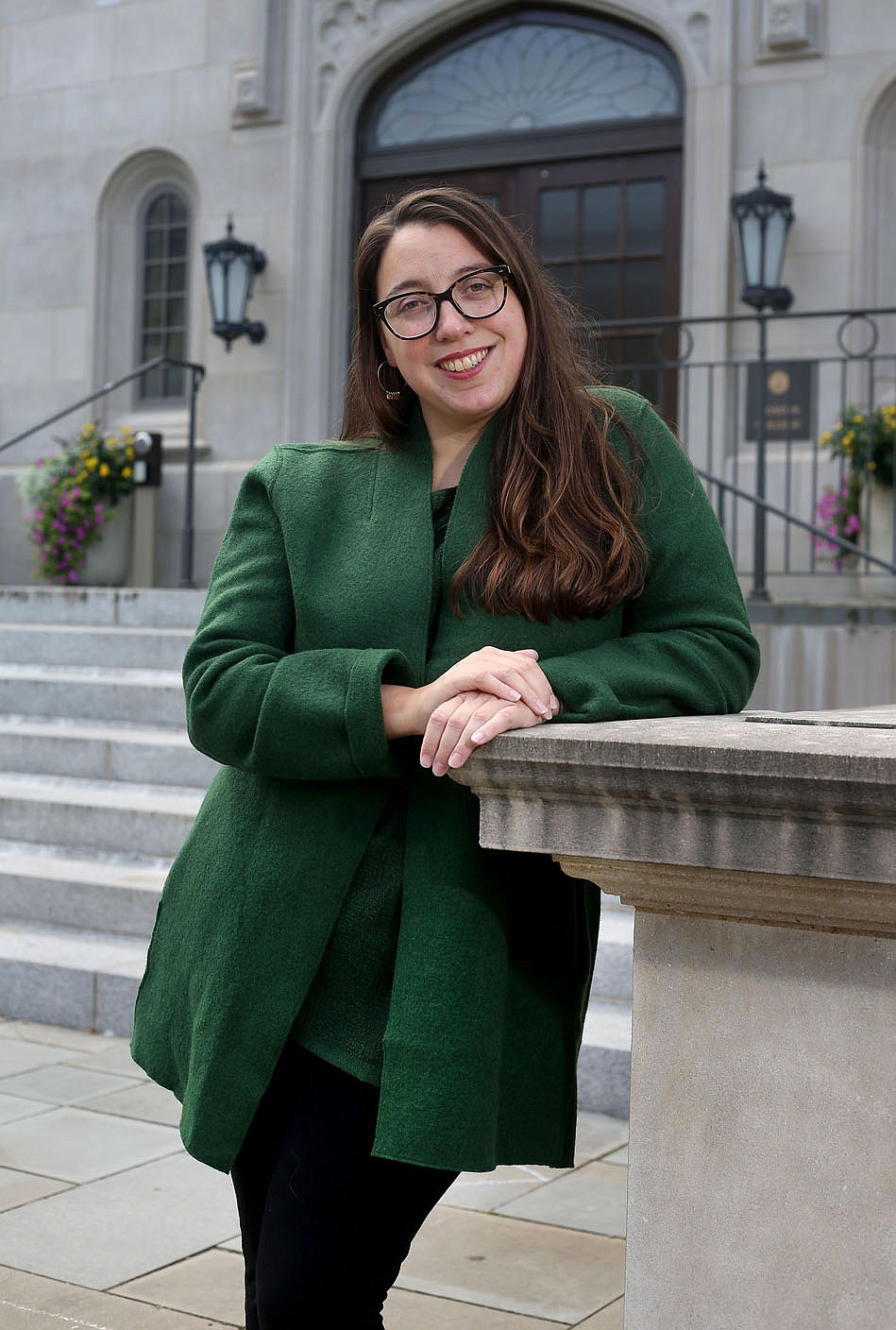 Lisa Corrigan is shown in this file photo.
More News
FAQ
'The Movement That Never Was: Conversations on Anti-Racism in the South and Arkansas'
WHEN — 6 p.m. Oct. 22
WHERE — Fayetteville Public Library via Zoom
COST — Free
INFO — Register at faylib.org
Sponsor Content
Comments