Catherine Ann Bence Jacobs
Altoona, IA, 1950 - 2020
0

comment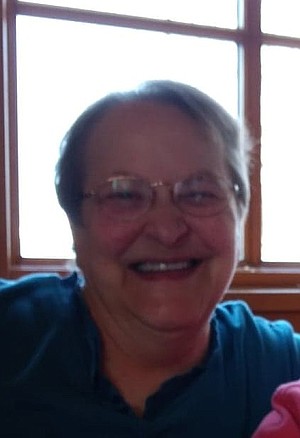 Catherine Ann Bence Jacobs passed away Monday, September 14, 2020 at Park Ridge Specialty Care in Altoona, Iowa.
Catherine was born in Des Moines, Iowa on March 29, 1950 to Lowell and Marilyn Bence, the first of seven children.
In 1966, she married Robert Jacobs and they had two children. In 1971, she gave birth to another child that was placed for adoption but was reunited later in life. In 1974, she met Phillip Kooker, with whom she spent most of the remaining years before her death and they had a child together.
Catherine held several jobs in her life but worked most years at Daisy Manufacturing in Rogers, Ark., where she resided until moving back to Iowa in 2004. She retired from Wal-Mart in Altoona in 2017.
Catherine had four children, Andy Jacobs of Lexington, N.C., Wendy (Mike) Gifford of Altoona, Iowa, Dwayne (Lisa) Clark of Atlantic, Iowa and Tanya (Charles) Viles of Marshalltown, Iowa. She had 10 grandchildren, Bryon, Craig, Hallie, Jarrod, Sadie, Zachary, Brandon, Wesley, Zane, and Kaleb. Catherine also had seven great- grandchildren, Katherine, Abby, Eliza, Alec, Gavin, Gunner, and baby boy Viles due later in the year. Catherine was proceeded in death by her parents.
Memorial contributions can be made to the family. To submit an online condolence, visit our website at www.overtonfunerals.com.
Published September 21, 2020
Comments