Casey Douglass Trainor
Sioux Falls, SD, 1971 - 2020
0

comment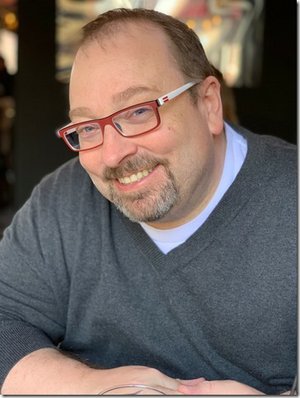 Dr. Casey Douglass Trainor, 48, left on his last great adventure on January 18, 2020 when he took his last breath at home, holding his wife's hand, surrounded by love.
Casey's kindness, generosity, and compassion touched everyone he came in contact with in his life. The grace and courage with which he conducted himself during his long battle with cancer that ultimately took his life was an inspiration to his friends, his family, and his students.
Casey was fortunate to have found his calling as a beloved professor of clinical psychology at Augustana University. His office was always filled with students solving the problems of their lives and the world during their long talks. His gift for igniting young minds and their dreams will be his legacy.
Casey loved good wine, good food, new places, and outlandish stories. He will never be forgotten.
Dr. Trainor is survived by his wife, Dr. Arleigh Trainor, his parents Kelly and Doug Trainor, sister Leslie Bronk, brother Corey, nieces Ashley (Jorge) Marin, Brittany Bronk, and Alexandra Trainor. He was preceded in death by his beloved dog, Wolfie.
Celebration of life and time for sharing memories of Casey will take place on Tuesday, Feb 4, 2020 at the Augustana University Chapel at 4 p.m. Casey loved being in shorts and flip flops, not suits. Please dress for comfort and colors in honor that he can now finally see them. Donations can be directed to the American Cancer Society or The Teddy Bear Den.
"How lucky I am having something that makes saying goodbye so hard." -- Winnie the Pooh.
Published January 26, 2020
Comments