Wade Walker Burnside, Jr.
Fayetteville, AR, 1929 - 2019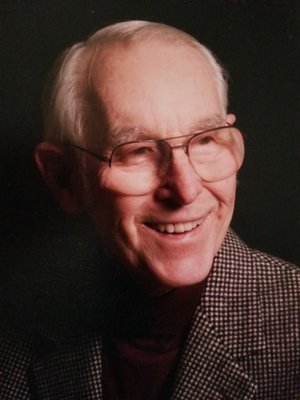 Dr. Wade Walker Burnside, Jr., age 90, passed away peacefully on Sunday, December 15, 2019, at Willard Walker Hospice Home in Fayetteville. He was born on March 8, 1929, in Natchez, Mississippi, to Wade Walker, Sr. and Mary Kirk (Newell) Burnside. He is preceded in death by his wife, Sarah Allen McKee Burnside; his sister, Jane Burnside Earnest; his two brothers, Ben Patton Burnside, Sr., and Frank Robinson Burnside, Sr.; his nephew, Ben Patton Burnside, Jr.; his brother-in-law, Claude Earnest; his two sisters-in-law, Virginia Burnside and Marguerite Burnside.
Wade was raised in Newellton, Louisiana. He graduated from Newellton High School in 1946, then attended Kemper Military School in Boonville, Missouri, for two years. He then entered Tulane University to finish college and was accepted into Tulane Medical School in 1950. He married Sarah Allen McKee in 1953 and graduated medical school in 1954.
Wade interned at Confederate Medical Center in Shreveport, Louisiana, following medical school. He served in the Navy from 1955 to 1957 with honorable discharge. He finished his pediatric residency at Confederate Memorial Medical Center in 1959 and moved to Fayetteville, Arkansas to begin private practice as a pediatrician.
He was certified ASA Diplomat of the American Board of Pediatrics in 1962, and fellow of the American Academy of Pediatrics in 1963. He was instrumental in organizing the Washington County school for children with disabilities and was the first chairman of the board. In 1963 he founded the Elizabeth Richardson Center. In 1972 he was president of the Washington County Medical Society. He was a pediatric consultant for both the Crippled Children's Clinic and the state health department. Then in 1975, he became Assistant Clinical Professor of Pediatrics at the University of Arkansas Area Health Education Center.
After 20 years of private practice, Wade took a one-year fellowship in adolescent medicine at the University of Washington and practiced for five years. Then he served for thirteen years at the University of Arkansas Student Health Services in various capacities, retiring in 1998.
In retirement, Wade enjoyed serving the community as a volunteer with numerous organizations including Faith in Action, Cooperative Emergency Outreach, a lunch program at St. Paul's Episcopal Church, and on the boards of five nonprofit organizations. While still working Wade served two short stints at Hôpital Albert Schweitzer in Deschapelles, Haiti. He was a recipient of the Eagle Award in 1998 from The Washington Regional Medical Foundation. He contributed to many local organizations including Theater Squared.
Wade was an active member of First United Presbyterian Church, starting in 1959. He was an Elder, a Stephen Minister, and served the Church in many ministries over 60 years. Wade's remains will be interred in the columbarium, with those of his wife, Sarah, at the Church.
The Burnsides enjoyed traveling throughout their lives. Memorable destinations include Haiti, Spain, England, France, China, Australia, and a three-generation, 50th Anniversary trip to Costa Rica.
Wade Burnside is survived by his daughter, Carol Burnside, of Baltimore, Maryland; his two sons, Allen McKee Burnside, and his wife, Guia (Terrado) Burnside, of Tontitown, and Kirk Burnside, and his wife, Lorie May, of Farmington; his three grandchildren, Sarah Kelsey Burnside McClellan Blackert, and her husband, Don Blackert, Allen Wade Burnside, and Caledonia Alise Burnside; one great-grandchild, Auron Leif Elkins; and his companion, Janet Baker, and her children and their families.
A celebration of life memorial service will be held at 10 a.m. on Saturday, January 25, 2020, at First United Presbyterian Church at 695 E. Calvin Street, Fayetteville, Ark. 72703, reception to follow in the Fellowship Hall.
The family would like to extend a special thanks to the doctors, nurses and staff of the Willard Walker Hospice Home. A special thanks to Moores Funeral Chapel for their service, support and understanding.
In lieu of flowers, memorial contributions may be made to the ALS Association, Rogers, Arkansas; Cooperative Emergency Outreach, Elizabeth Richardson Center, First United Presbyterian Church Outreach Programs, the Willard Walker Hospice Home, all of Fayetteville; or Hopital Albert Schweitzer, Deschapelles, Haiti.
Both traditional and casual dress is acceptable. To place an online tribute, visit www.mooresfuneralchapel.com.
Published January 8, 2020
OBITUARY SUBMITTED BY:
Moore Chapel
206 West Center Street, P.O. Box 1149, Fayetteville, AR
Phone: 479-442-7314