Johnny L. Dillard
Lowell, AR, 1948 - 2018
0

comment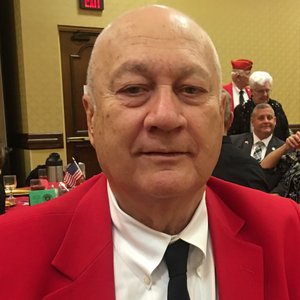 Doctor Johnny L. Dillard, a friend of, and an advocate for Veterans, passed away March 14, 2018 in Lowell, Arkansas.
Born May 16th, 1948 in Clarksville, Ark., he graduated from Lamar High School in 1966. He was an exceptional athlete and track letterman at his University and graduated with a B.S. in Physical Education from the University of the Ozarks in 1970.
After University graduation, he joined the United States Marine Corps and attended Officers Candidate School, Marine Corps Base, Quantico, Va., where he received his commission as a Second Lieutenant. He was transferred to the Marine Corps Basic School, Quantico, Va., and after completion of The Basic School, was transferred to Okinawa, joining the Fleet Marine Forces. A Viet-nam veteran and later a First Lieutenant, he was transferred to Camp Pendleton, Oceanside, Calif., where he finished his active Marine Corps service.
Upon his release from active duty, he was an Arkansas public school teacher, administrator and athletic coach. Concurrently, he was a member of the Arkansas National Guard, serving in many company and battalion leadership positions. His reputation as leader, academician, and tactical officer in the Arkansas National Guard lead to his assignment as a staff member of the Army ROTC unit at Arkansas State University, Jonesboro, Ark., where he served as executive officer and professor of Military Science. Later he was transferred to the Army National Guard Bureau, Department of Defense, Washington, D.C. He retired from the National Guard Bureau as a Lieutenant Colonel.
While in the Washington D.C., region, he was a teacher, a senior instructor for HUD, defense supplier and contractor and a consultant. He continued his education thorough out his lifetime, in addition to his B.S. from the University of the Ozarks, earning degrees from the University of Arkansas (M.E.), the University of Mississippi (A.D.B.), and Southwest University (Ph.D.).
In Lowell, Ark., he was Chief Executive Officer of Central Research, Inc. which was recognized as one of the top 100 disabled veteran owned organizations in America. He was an active member of the Alumni Association Board, University of the Ozarks, Marine Corps League and his church, Grace Baptist Church, Rogers, Ark.
He is survived by four children: Jennifer Ham (Joseph) of Alma, Scott Dillard (Jennifer) of Rogers, Patrick Dillard (Rachel) of Rogers, and Elizabeth Cain (Cameron) of Alexandria, Va.; ten grandchildren: Reagan, Kristen, Madden, Addison, Madelyn, Kaitlyn, Landry, Zoey, Luke, and Piper. His siblings: Joyce Wilkins of Lamar, Charles Dillard of Lamar, Terry Dillard of Lamar, Larry Dillard of Van Buren, and Bryant Dillard of Farmington. He was preceded in death by his wife Kathy Dillard, parents Loyd and Claudine Dillard and sister, Judy Sparks.
Celebration of Life will be Wednesday, May 30, Grace Baptist Church (Rogers) at 10:00 and University of the Ozarks Chapel (Clarksville) at 3:00. Burial will be later at Arlington National Cemetery with full military honors.
In lieu of flowers, donations can be made to NWA Toys For Tots, 6301 South 57th Street, Rogers, 72758. Via website, https://toysfortots.org/donate/Default.aspx - Rogers, Arkansas chapter.
Published May 27, 2018
OBITUARY SUBMITTED BY:
Hardwicke Funeral Home
509 West Main / P.O. Box 68, Clarksville, AR
E-mail: [email protected]
Phone: 479-754-3562

Comments