Lori Frese
Fayetteville, AR, 1964 - 2017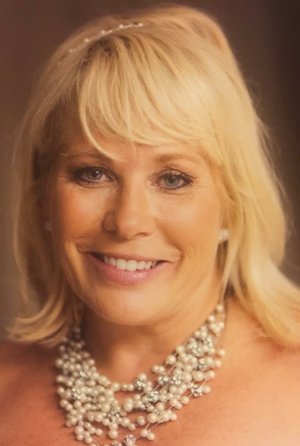 Lori Frese, age 52, passed away at her home Monday, March 27, 2017, in Fayetteville, Ark. She was born on April 15, 1964, in Fayetteville, to Clifford Mark and Patricia Rains Goodson. From that moment on, she was a force to be reckoned with.
Lori was ambitious and unstoppable – Central High School cheerleading captain, a competitive swimmer, and not one B on her report card. Years after graduating from UALR, she married Barry Cunningham before giving birth to a baby girl and taking over a soon-to-be-thriving cruise travel agency. A brilliant businesswoman, she became one of the top-producing cruise travel agents in the country, but Lori would never want to be remembered only for her work. Lori embodied authenticity. She said "YES!" to life, lived by her own rules, and inspired others to do the same. To be in her presence was to be empowered. Lori lived impulsively, loved fiercely, and laughed the entire way through. She gave others permission to be their truest selves, and that impact will live on in the countless lives that she has touched.
Lori is survived by her husband, Jacob Frese; daughter, Ashley Cunningham; son, Spencer Cunningham; stepson Jake Frese Jr.; mother, Patricia Goodson; stepmother Betty Goodson; brother, Dean Allen Goodson; sister, Denise Goodson Laster and husband Steven; and nieces and nephew Hannah Ratliff, Marissa Laster, Rachel Laster, Skylar Goodson, and Tristan Goodson.
A celebration service will be held from 2 - 4 p.m. on Saturday, April 1, 2017, at Nelson-Berna Funeral Home in Fayetteville. In lieu of flowers, please share your fond memories of Lori online at www.nelsonberna.com.
Published March 31, 2017
OBITUARY SUBMITTED BY:
Nelson-Berna Funeral Home and Crematory
4520 North Crossover Road, P.O. Box 8982, Fayetteville, AR
Phone: 479-521-5000
http://www.nelsonberna.com