Clifford Lewis Riggins, Jr.
Springdale, AR, 1933 - 2017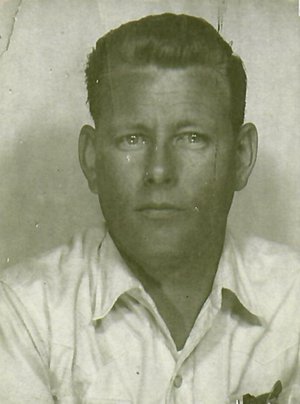 Clifford Lewis Riggins Jr, of Springdale, Arkansas, born August 14, 1933 in Watonga, Oklahoma to Clifford Louis Riggins and Julia Irene Jaro Riggins of Springdale, Arkansas. He left peacefully to be with the good Lord on March 28, 2017.
He is survived by his wife of 65 1/2 years Alice Ann Hickman Riggins, a daughter Shirley F. Henslin of Lowell, a son Clifford Lewis Riggins III of Springdale. Eleven grandchildren: Kisha Farr, Dennis Russi, Misty Harvell, Brittney Willis, Clifford Lewis Riggins IV, Tiffany Riggins, Cortney Riggins, Andrew Riggins, Ellie Paige Riggins, Aiden Riggins and Owen Riggins all of Springdale. Thirteen great-grandchildren: Blake Brewer, Lauren Watkins, Christian Fowler, Madison Brewer, Braden Fowler, Montana Farr, Corbin Williamson, Chloe Williamson, Carli Williamson and Jaci Lynn Williamson. Brooklyn Willis and Joshua Willis JR of Bakersfield, California. Four great-great-grandchildren: Brody Brock, and Bronx, Watkins and Ellison Brewer of Lowell, Arkansas. Three brothers James L. "Jim" Riggins of Springdale, Robert L. "Bob" Riggins of Fayetteville, Donald W. "Donnie" Riggins of Lincoln. One Sister Mary Ann Hunt of Rogers and several nieces and nephews.
He was preceded in death by his parents, one brother John William Riggins, one sister Billie Dean Powers, one great granddaughter Raylyn Anderson of Springdale.
He was a very passionate man. As a young boy he worked on the family farm and as a hand for local farmers. At the age of 17 he met his future bride at the Springdale skating rink. They were married August 14, 1951.
As a young man he worked at Heekin Can Company and Welch's. He owned and drove dump trucks and a gas station in Seattle Washington. He pulled and set up trailer homes. He purchased his first truck in the early 1950's.
In 1956, he started Riggins Trucking in Springdale, Arkansas. Trucking was his life. Anyone who knew him has a story to tell.
He will never be forgotten and will always be in our hearts. He was a loving husband, exceptional father, doting grandfather, loving brother and a loyal friend. He was often stubborn and hard headed. He was a hard worker and a very kind hearted man. He was always there when you needed him the most. He never gave up and he always fought for what he believed in.
Today we are celebrating his life and a new beginning with the Lord. He opened his heart to God and is where God wants him to be. He would say "don't be sad, trust in God, be happy for things as they are, and what is meant to be." For his final journey which is just beginning he is in God's hands.
Graveside services will be Friday March 31, 2017 at 10 a.m. at Zion Cemetery with Pastor Joe Dorman officiating. In Lieu of flowers donations may be made to the Circle of Life, 901 Jones Road, Springdale, Arkansas 72762. Online condolences may be left at www.siscofuneral.com.
Published March 30, 2017
OBITUARY SUBMITTED BY:
Sisco Funeral Chapel
705 W. Meadow St., Springdale, AR
Phone: 479-751-4577
http://www.siscofuneral.com