Joe Douglas Ratliff
Pine Bluff, AR, 1943 - 2013
0

comment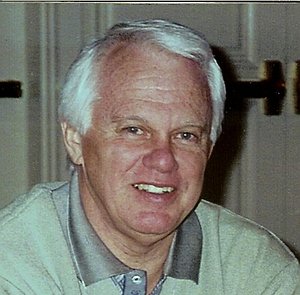 Joe Douglass Ratliff, 69, died Tuesday, May 28, 2013, at his home in Pine Bluff with his family by his side. Born September 17, 1943 in Pine Bluff, he was the son of the late Russell F. and Hazel Willis Ratliff. He was the oldest of six children.
Mr. Ratliff graduated with a Bachelor of Accounting degree from the University of Arkansas at Monticello. He became a certified public account and held positions at Theis and Company; Hollis, McClain and Howell; and then became a partner in the accounting firm of Baird, Kurtz and Dobson. Following his retirement as a CPA, he served on numerous civic and community boards including Davis Life Care and Jefferson Regional Medical Center. He accepted the position of Executive Director at Davis Life Care and worked there until his death.
He enjoyed being involved in the community and in addition to the Boards of Davis Life Care and JRMC served as Chairman of the Board of Central Moloney, Director of the Industrial Foundation Board, the Alliance Board, and Executive Director of Davis Life Care. He was a member of the American Institute of Certified Public Accountants and the Arkansas Society of Certified Public Accountants. Previously he served on the Vestry and as Treasurer of his church, Grace Episcopal. Mr. Ratliff's hobbies included hunting, fishing, and vacationing with his family. His greatest joy was spending time with his grandchildren.
Mr. Ratliff was preceded in death by his parents and one brother, Russell Lee Ratliff. Mr. Ratliff is survived by his wife of 43 years, Pam Stone Ratliff; two daughters and their spouses, Stacy and Brian Richey of Pine Bluff, Whitney and Mark Hardin of San Antonio, Texas; and four grandchildren, Garrett and Gus Murdock of Pine Bluff, Haley and Andrew Hardin of San Antonio, Texas; two brothers, Richard (Dickie) Ratliff and Wayne Ratliff of Pine Bluff; two sisters, Marilyn Boellner of Little Rock and Cheryl Ratliff of Houston, Texas.
Visitation will be from 6-7:30 p.m. Friday, May 31, 2013, at Ralph Robinson & Son Funeral Home. Funeral services will be at 10 a.m. Saturday, June 1, 2013, at Grace Episcopal Church. Burial will be in Graceland Cemetery with Father Greg Frye officiating. A reception will follow at Grace Episcopal Church.
In lieu of flowers, memorial donations may be made to Grace Episcopal Church, 4101 South Hazel Street, Pine Bluff, Arkansas 71603. Condolences may be left in Ralph Robinson & Son's online guestbook at www.ralphrobinsonandson.com.
Published May 31, 2013
OBITUARY SUBMITTED BY:
Ralph Robinson & Son
807 South Cherry Street, P.O. Box 5254, Pine Bluff, AR
Phone: 870-534-3131

Comments