Douglas Keith Gay
Bella Vista, AR, 1953 - 2013
0

comment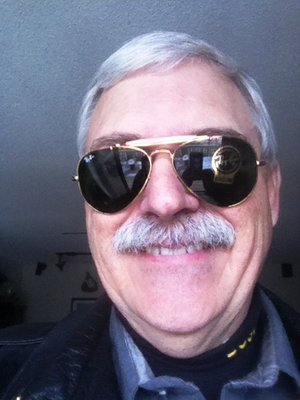 Douglas Keith Gay, 59, of Bella Vista, Ark., died Sunday, May 26, 2013, at Mercy Medical Center in Rogers, Ark. He was born on Oct. 2, 1953, in Tulsa, Okla., to Elmer Edsil Gay and Lois Dees Gay.
He attended schools in Tulsa and Okmulgee, Okla., graduating 1972 from Midwest City, Okla.
He served as an instructor for the following: Police Motor Instructor, National Safe Kids (CPS), Radar, Inst. Development, Motorcycle Safety Foundation, General Law Enforcement, Radkids, Gang Resistance Education and Training, Project Lifesaver Elect Tracking Instructor, and Arkansas Law Enforcement Training Associate.
He was on the board of the following: Project Lifesaver of Benton County (chair); Northwest Arkansas Woman's Shelter, Salt Council (chair), Safe Communities; Drug Free Rogers/Lowell; Motor Off Skills Training and NW Arkansas Crimestoppers.
He was program overseer for the following: the Benton County Fair; Christmas Parades, Gang Resistance Education and Training; Motor Unit; Dive Team Leader and PLS of Benton County.
He held certification in the following: Cart Team Member, Patrol Response OMG, Underwater Evidence Tech, LEO Boat Operator, Tow-fish SONAR Operations, Public Safety Diver, Private Pilot w/HP and Complex Endorsements, and EMT/CPR.
He was preceded in death by his parents and brother, Nick Gay.
He is survived by his wife, Lesia Gay of Bella Vista, Ark.; one son, Jeremy Braziel and wife, Diane, of Fayetteville, Ark.; daughter, Ashli Wedd and husband, Jason, of Claremore, Okla.; three stepdaughters, Ali Rangel, Angela Deal, and Amy Westhoff and husband, J.P.; two brothers, Ron Gay and wife, Kathe, of Mangum, Okla., and Terry Gay and wife, Linda, of Midwest City, Okla.; sister-in-law, Carole Gay, of Bella Vista; three grandchildren, Chase Braziel, Sicilei Wedd and Brielle Wedd; and four step-grandchildren, Evan Deal, Isabella Westhoff, Bailey Fynmore and Sophie Fynmore.
Visitation will be Wednesday from 6 to 8 p.m. at the Bella Vista Funeral Home Chapel, 2258 Forest Hills Blvd., Bella Vista, Ark.
A funeral service will be at 11 a.m. on Thursday, May 30 at the John Q. Hammons Convention Center, 3303 Pinnacle Hills Parkway, Rogers, Ark. 72758.
In lieu of flowers, memorial contributions may be made to Benton County Athletic League, or Benton County Dive Team, c/o Benton County Sheriff Office, 1300 S.W. 14th St., Bentonville, AR 72712; or the American Cancer Society, Benton County Memorial Program, 1200 W. Walnut, Ste 2313, Rogers, AR 72756.
On-line condolences may be made at www.funeralmation.com.
Published May 29, 2013
OBITUARY SUBMITTED BY:
Bella Vista Funeral Home & Crematory
2258 Forest Hills Blvd., Bella Vista, AR
E-mail: [email protected]
Phone: 479-855-1611

Comments