Arleen G. Knoderer
Sulphur Springs, AR, 1921 - 2013
0

comment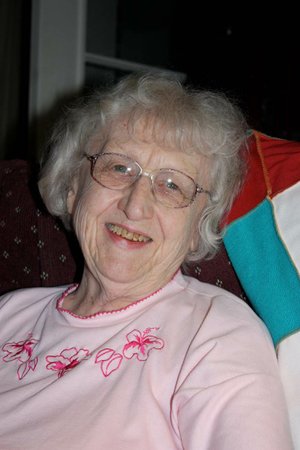 Arleen G. Knoderer, age 91, of Sulphur Springs died April 24, 2013, at Concordia Health and Rehabilitation. She was born in Chicago, Ill., on June 4, 1921, to the late Harry and Clara (Prosche) Reuse.
Arleen grew up in Chicago and worked for her father as a bookkeeper. She attended a music conservatory, and became a soloist, church organist, piano teacher and voice teacher. In the 1940s, she toured with a trio, The Melodears, and later sang at The Muny Opera in St. Louis. Locally she was active in the Spavinaw Literacy Council in Gravette and the Friendly Neighbors Club.
She was married to William Knoderer, who preceded her in death.
She is survived by her children, John Knoderer, David Knoderer and Paula Knoderer Hrbacek; son-in-law, Christopher Hrbacek; grandchildren, Michael, David, Marilyn and Timothy; and great-grandchildren, Anthony, Stuart, Henry, Andrew and Madelyn.
A memorial service will be 2 to 4 p.m. on Saturday, May 18, 2013, at the new building at Shiloh Retreat Center in Sulphur Springs. The service will be a celebration of life and attendants are welcome to speak about Arleen and share a story about her during the celebration. An ice cream social will follow.
In lieu of flowers, donations can be made to Habitat for Humanity in Bentonville or the Friendly Neighbors Club in Sulphur Springs.
Cremation arrangements are by Callison-Lough Funeral Home of Bentonville.
Online condolences may be made at www.callisonlough.com.
Published May 17, 2013
OBITUARY SUBMITTED BY:
Rollins Funeral Home
1401 W. Hudson Rd, Rogers, AR
Phone: 479-631-6617

Comments