Maxie Leonard Gilmore
Springdale, AR, 1941 - 2013
0

comment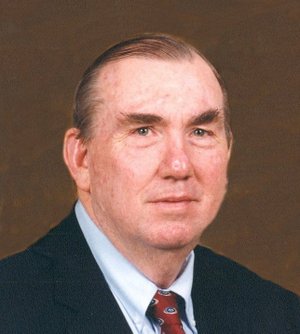 Maxie Leonard Gilmore, 72, of Springdale passed away May 10, 2013. He was born April 6, 1941, in Hartman, Ark., to the late John and Vuna (Morris) Gilmore.
He was a member of First United Methodist Church in Springdale. He was a 1959 graduate of Clarksville High School and a 1965 graduate of the College of the Ozarks, Clarksville, Ark. After college, he was employed by International Harvester Credit Corp., where he worked for 10 years.
In 1976, he was employed by Bell International One in Springdale until his retirement in 2001. He worked in sales and became general manager of the company. He won the International Harvester Triple Diamond Sales Award almost every year he was in sales at Bell International. He was top dealer in sales nationally for two years. He was an avid golfer and fisherman and loved to travel. He had a wonderful sense of humor and loved to make people laugh.
He is preceded in death by his parents, John and Vuna Gilmore; and one sister, Johnie Ishibashi.
Mr. Gilmore is survived by his wife of 45 years, Deanna Gilmore of Springdale; one daughter and son-in-law, Shannon Renee Wescoat and husband, Andrew, of Mountain Home; a son, Michael Wayne Davis of San Francisco, Calif.; one brother, Donald Ray Gilmore of Clarksville; three grandchildren, Jaxson Wescoat, Kyle Davis and Julie Davis; one sister-in-law and brother-in-law, Sue and John Kincannon of Sherwood; and a host of nieces, nephews, extended family members and friends.
Visitation will be 6-8 p.m. Tuesday, May 14, 2013, at Roller-Cox Funeral Home in Clarksville.
Mr. Gilmore's graveside service will be at 10 a.m. Wednesday, May 15, 2013, at Oakland Cemetery, with Dr. Robert Lowry officiating.
Arrangements are under the direction of Roller-Cox Funeral Home, (479) 754-2201.
Online guestbook: www.rollerfuneralhomes.com.
Published May 14, 2013
OBITUARY SUBMITTED BY:
Roller-Cox Funeral Home
Rogers and Poplar, P.O. Box 348, Clarksville, AR
Phone: 479-754-2201

Comments