Samuel Hubert "Hubie" Mayes, Jr.
Little Rock, AR, 1931 - 2013
0

comment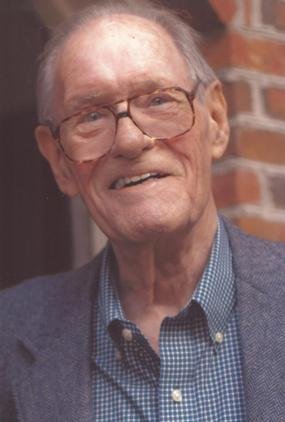 Samuel Hubert "Hubie" Mayes, JR., age 81, of Little Rock, passed away on Tuesday, May 7, 2013. Hubie was born September 6, 1931 and is pre-deceased by his parents, Samuel Hubert Mayes and Fae McIntosh Mayes.
A lifelong resident of Little Rock, Hubie graduated from Little Rock High School where he was a member of Delta Sigma Fraternity. He graduated from the University of Arkansas in Fayetteville earning his JD in 1954. He was a member of Sigma Chi Fraternity. While in college, Hubie was Assistant Secretary for the Arkansas State Senate in 1953. Upon graduating from law school, he served as Assistant Attorney for the Arkansas State Revenue Department 1954-55. In 1954, he was admitted to practice in Arkansas; United States District Court Federal District; U. S. Court of Appeals, 8th Circuit; Supreme Court of the United States. Hubie entered the service and was a jet fighter pilot in the USAF from 1955-57. Following his service, he was Deputy Prosecuting Attorney for the Sixth Judicial District, 1957-58 and Special Assistant Attorney General for the Arkansas Attorney General's Office in 1963. During the summer of 1966, Hubie took time off to travel the state campaigning with Frank Holt when he ran for governor. His interest in politics continued throughout his life.
Hubie practiced law in Little Rock for over 50 years. He was a member of the American, Arkansas, and Pulaski County Bar Associations; and a Fellow of the American College of Trial Lawyers. He was a partner with Fulk, Lovett and Mayes from 1959 – 1980; partner with Laser, Sharp and Mayes from 1982 – 1993; and Counsel at Mitchell, Williams, Selig, Gates and Woodyard from 1993 – 2005. He was a Certified Civil and Appellate Court Mediator for Arkansas. He was in private practice from 2005 to present. In his earlier years, he served on
the Professional Ethics and Grievances Committee, chaired the Public Information Committee and participated in the Gridiron.
He was an avid horse racing enthusiast and thoroughbred owner, with his partner, Fletcher Clement. He also served on the board of the Arkansas Thoroughbred Breeders and Horseman's Association for ten years, often providing pro bono work for the association. When not with his children and grandchildren, his happiest times were spent at his condo in Hot Springs where he and Susan spent most week-ends. He enjoyed the ongoing relationships with old friends and attended Sigma Chi Alumni and Delta Sig luncheons and functions regularly. He was a member of The Country Club of Little Rock.
He is survived by his wife of 41 years, Susan Harrell Mayes. His three daughters, Jean Mayes Robinson (Robby) of Oakton, Virginia; Charlotte Mayes Kline (Charlie) of Chestnut Hill, Massachusetts; and Melissa Ann Mayes of Woodstock, New York. His two stepchildren, Eleanor Foltz Day (Dale) of Corpus Christi, Texas and Thomas Price Foltz III of Little Rock and Houston, Texas. He was devoted to his grandchildren, Laura Elizabeth Cummings (Chris), Michael Mayes Robinson (Shelli), Trevor Samuel Robinson, John McIntosh Kline, Sommers Schallhorn Kline, India Lysle Kline, Katherine Susan Day, Davis Albers Foltz and Wilson Harrell Foltz. A loving sister, Patricia Mayes Janes (Bob) of Fort Smith; and a very special cousin, Dennis Lee Shackleford (Jane) of El Dorado.
Honorary Pallbearers are Stanley Bradshaw, Fletcher Clement, Dr. Austin Grimes, Dr. Harold Hedges III, Judge Jack Holt, Jr., Judge Bradley Jesson, Judge Jack Lessenberry, Mike Shaw, Doug Smith and Judge John Stroud, Jr.
The family wishes to thank Dr. Harold Hedges for his lifelong friendship and care. Dr. Morgen Sauer and Hospice Home Care for their compassion for Hubie and his family during this very difficult time; and for caregivers Yolanda Brown and Shwanda Washington.
In lieu of flowers contributions can be made to: Pulaski Heights United Methodist Church, the Arkansas Children's Hospital or the Arkansas Race Track Chaplaincy, P. O. Box 20564, Hot Springs, Arkansas 71903-0564.
A memorial service will be held on Monday, May 13, 2013 at 1 p.m. at Pulaski Heights United Methodist Church, 4823 Woodlawn in Little Rock. Arrangements are by Ruebel Funeral Home. To sign Hubie's online guest book visit www.ruebelfuneralhome.com.
Published May 10, 2013
OBITUARY SUBMITTED BY:
Ruebel Funeral Home
6313 West Markham Street, Little Rock
Phone: 501-666-0123
http://www.ruebelfuneralhome.com
Comments