Greenland woman repairs credit, earns award while dealing with life's circumstances
by Laurinda Joenks | September 17, 2023 at 1:03 a.m.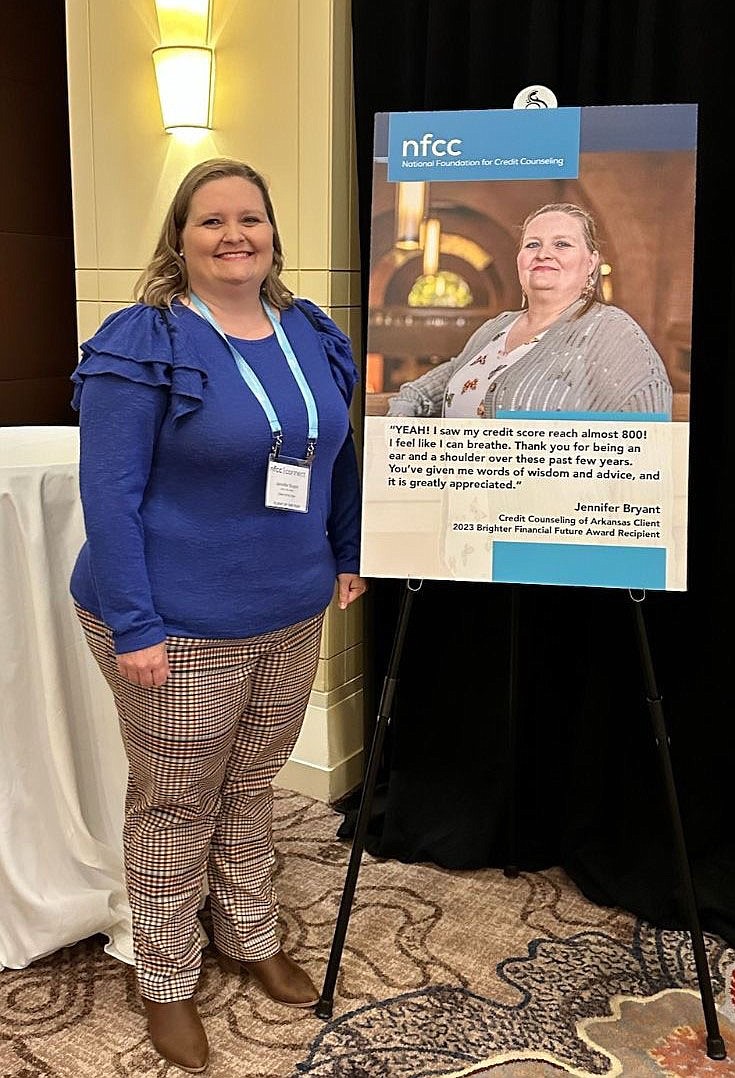 Jennifer Bryant of Greenland was named the credit counseling client of the year by the National Foundation of Credit Counselors. She was presented the Bright Financial Future Award last month in Washington because of her dedication to paying off more than $35,000 in credit card debt and overcoming several challenges along the way, including job changes and the death of her husband, Eric. (PHOTO COURTESY OF JENNIFER BRYANT)
FAYETTEVILLE -- Jennifer Bryant of Greenland got her finances together with help from Credit Counseling of Arkansas.
She
Print Headline: Greenland woman repairs credit, earns award while dealing with life's circumstances
Sponsor Content