They avoid their families but hold the hand of someone else's dying loved one. They dedicate years to studying and practicing medicine but question their ability to help patients overcome a new virus.
They are physically exhausted after a year of combating covid-19, the emotional and mental fatigue exacting a unique toll on those who have cared for the ill and medically vulnerable since covid-19 hit a year ago.
A few of them took time to share their stories.
Jason McKinney
Dr. Jason McKinney of Mercy Hospital Northwest Arkansas has taken care of thousands of dying patients during his time as a critical care and pulmonology physician. It's never easy, but most of the deaths are expected, and he goes home at night knowing he used everything modern medicine has to offer.
Covid-19 has been different. Doctors have a few treatments that may work, but they wonder if better treatments exist to save patients' lives.
"It's very challenging in the sense of feeling defeated, as if you're failing these people," McKinney said.
He saw the guilt on family members' faces as their grandparents were dying after the families held graduation parties or other gatherings.
McKinney knew the virus was serious when the pandemic began but didn't expect it to spread as far or wide as it has.
"I thought we'd get a handle on this like we did with SARS," he said, referring to the outbreak in the early 2000s of severe acute respiratory syndrome, which sickened about 8,100 people worldwide.
Then came the news of rising covid-19 cases and hospitalizations on the United States' West and East coasts.
"I knew it was going to be bad at that point," he said.
McKinney said there were points over the past year where he took off just one weekend per month.
He hasn't seen his parents or had any guests at his house in a year out of precaution. He said anyone who's been caring for coronavirus patients likely has or will have symptoms of post-traumatic stress disorder.
"We're going to have a significant problem with depression and anxiety with health care workers in the months and years to come," he said.
The pandemic has made him a better doctor, he said. Doctors don't have as much data or evidence-based treatments for the virus, so he's had to go back to basics and look at how individual patients' bodies are responding to treatment.
McKinney said he feels fortunate to be in his position during the pandemic because he's kept his job and has come home to a warm house with food while some have not.
Diane Glegg
Diane Glegg got a 10 p.m. phone call from the Arkansas Department of Health in March 2020 to tell her a resident at her nursing home had tested positive for covid-19. The case was the first in Benton County.
"I personally called every family member," said Glegg, administrator of Apple Creek Health and Rehab in Centerton.
"You're all in fear. You start worrying about your residents. You start worrying about your staff," she said.
Running a nursing home during covid has added more work, more hours and an emotional toll on all staff members, she said.
"We just did it," she said of managing a year of pandemic.
Covid has meant going to work in the middle of the night to hang up plastic barriers, reporting to the federal Centers for Disease Control and Prevention every day, training staff on covid-19 testing, struggling to answer families' questions and sanitizing commonly touched surfaces such as doorknobs multiple times a day.
Glegg has sometimes stayed at work until 1 a.m., going home for a few hours and coming back to do paperwork.
She has worked with the elderly, mostly in nursing homes, for more than 30 years. She and all nursing home staff are accustomed to death. Residents become the staff's grandmas and grandpas and losing them is always hard, she said.
"Generally, we know we're providing end-of-life care. We know they're dying, and we can be a comfort to them," she said.
"We never knew what covid was going to do. That's what the difference was," Glegg said.
The home lost its first resident to the virus in October.
"That person was fine, tested positive and six hours later we were 911-ing him out. We lost him that night at the hospital," she said.
The home has had 12 residents die of the virus, according to the Arkansas Department of Health.
Retaining and recruiting staff has been a challenge. People don't want to work in a place where there are covid-19 cases. Some staff members left because they did not want to expose themselves or their families to the virus, Glegg said.
The worst part has been keeping residents and families from seeing each other.
Glegg called the covid-19 vaccines the home's "saving grace." Most of the residents are vaccinated, and Glegg has required her staff to take them. Twelve staff members chose to leave their jobs rather than get vaccinated. The home has just more than 100 staff members.
Miranda Marino
Miranda Marino works as director of value-based programs at Washington Regional Medical System. Her job entails tasks such as handling annual quality reports.
Her job changed the weekend of March 14, 2020.
"That weekend, I received a call from the administration saying that we needed to come up with a solution -- a hotline," she said.
She has led the system's screening and testing hotline since. Marino worked through that weekend. She developed plans on what to ask people calling concerned they might have covid-19 and what was essentially a flow chart on what to ask or tell callers depending on what they said.
"On our first day, we had 750 calls come through starting at 8 a.m. when they turned it on. It was nonstop, so all my wonderful training and everything was just kind of like, 'OK, just answer the phone,'" she said.
Marino's job was to quickly train staff members who helped with the hotline. The staff keeps a spreadsheet of all callers, keeps up with test results and calls all patients who test positive. Navigation nurses follow up with those patients to see how they are doing, and if they need additional care.
Keeping up with the latest information on the virus is a challenge.
"With the symptoms being so close to so many other things like the flu or strep or just the common cold, it was very hard to tell which was which. Patients were calling. They were scared not knowing what to expect, wanting to be tested," she said.
Marino and her husband, who also works at the hospital, stayed away from other family members to avoid possibly exposing them to the virus.
"I have four grandkids, so not being able to see some of them during the beginning was pretty difficult," she said.
"In the very beginning, we were thinking in a couple of months all of this is going to go away and we're going to be back to normal," she said. "And here we are at a year, and we're still dealing with it."
Heather Kruger
Heather Kruger takes care of the sickest of the sick patients as a nurse in Washington Regional Medical Center's intensive care unit. Working in the covid-19 intensive care unit added a layer of uncertainty to her regular responsibilities.
"In the regular ICU, we'd have disease processes that we're used to dealing with -- pneumonia, sepsis, heart attack -- we know what to do with that. You come to work; you know what you're getting into. You walk into a unit that says, 'This person has covid-19.' This is what we have been recommended by the CDC, but we don't actually know what's going to happen," Kruger said.
Visitors were not allowed inside covid-19 units. They are now allowed when the patients are receiving end-of-life care, according to the hospital's website.
"Being alone for 12 hours with a patient and having to go in and be family and hold people's hands as they die -- it's hard," Kruger said through tears. "It's really hard because, a lot of times, we're the last voice they hear, and we're the last person they see, and families call and ask, 'Did they die alone?' And you say, 'No, I held their hand.'"
Kruger knew the pandemic was bad when she began taking care of her first covid-19 patients. The staff was doing everything they could, and patients were still dying. She's seen young, healthy patients on life support.
For much of the past year, staff who worked with covid patients weren't allowed to work with other patients or be in other areas of the hospital.
"Once you're on the covid unit, you don't leave until you clock out and you go straight to your car and go home," she said.
Kruger quarantined at home, which she called depressing and lonely, when she wasn't at work. The vaccine offers hope and relief to a staff that Kruger said has leaned on each other, cried together and become like family.
"I hope everyone gets it," she said of the vaccine.
Jeff Copeland
Jeff Copeland wears a few hats for Northwest Health System, including director of respiratory therapy at Siloam Springs Regional Hospital. He also works with the Fayetteville emergency department and Physicians Specialty Hospital as director of diagnostic imaging services.
Respiratory therapists, who commonly treat patients struggling to breathe among other symptoms, have treated covid-19 patients throughout the pandemic. The virus is a respiratory illness that can cause shortness of breath and leaves some patients on a ventilator when they cannot breathe on their own.
Normally, respiratory therapists are "all over the hospital," Copeland said.
"The signs and symptoms of respiratory distress -- blunt force trauma, chest trauma -- all of that we know what to expect. With covid, it became expect the unexpected because covid was new," he said.
The staff took an abundance of precaution, especially early in the pandemic when little was known about the virus, Copeland said. They left their shoes and uniforms at the hospital. Some stayed nights with friends or coworkers to avoid exposing their families. When Copeland's wife became ill with the virus, she stayed on one side of the house and he stayed on the other.
Copeland and other directors filled in for staff and treated patients themselves when they were needed before the pandemic. Covid-19 became an "all hands on deck" situation, he said.
Northwest Health was fortunate not to see much turnover or burnout in the profession the past year, he said. Staff regularly volunteered to take extra shifts, sometimes floating to different hospitals within the system. Northwest Health has five hospitals in Northwest Arkansas.
"I don't think at any time -- the influx, the downtime -- nothing changed. Everyone stayed on board. We all got into the business to take care of patients," he said.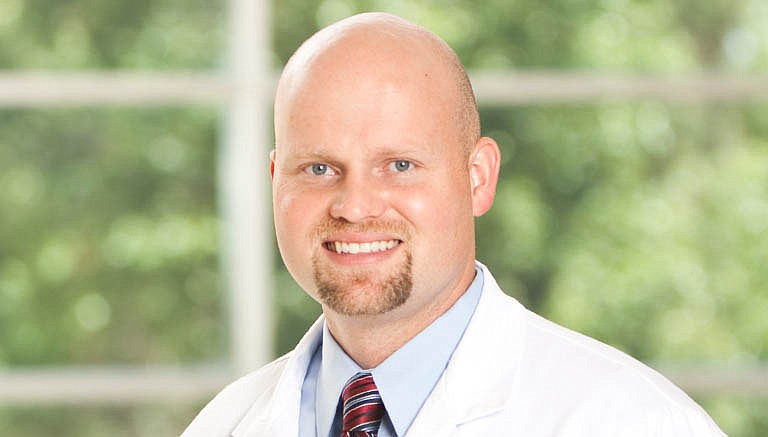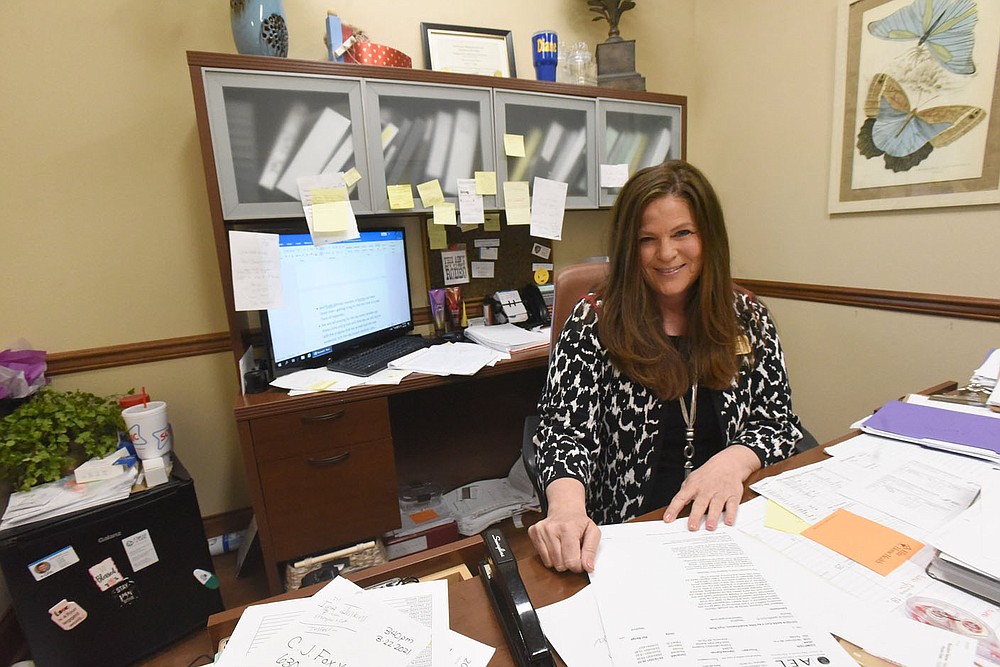 Diane Glegg usually wears a mask during her day at Apple Creek Health and Rehabilitation in Centerton. She removed it briefly on Tuesday March 23 2021 in her office. (NWA Democrat-Gazette/Flip Putthoff)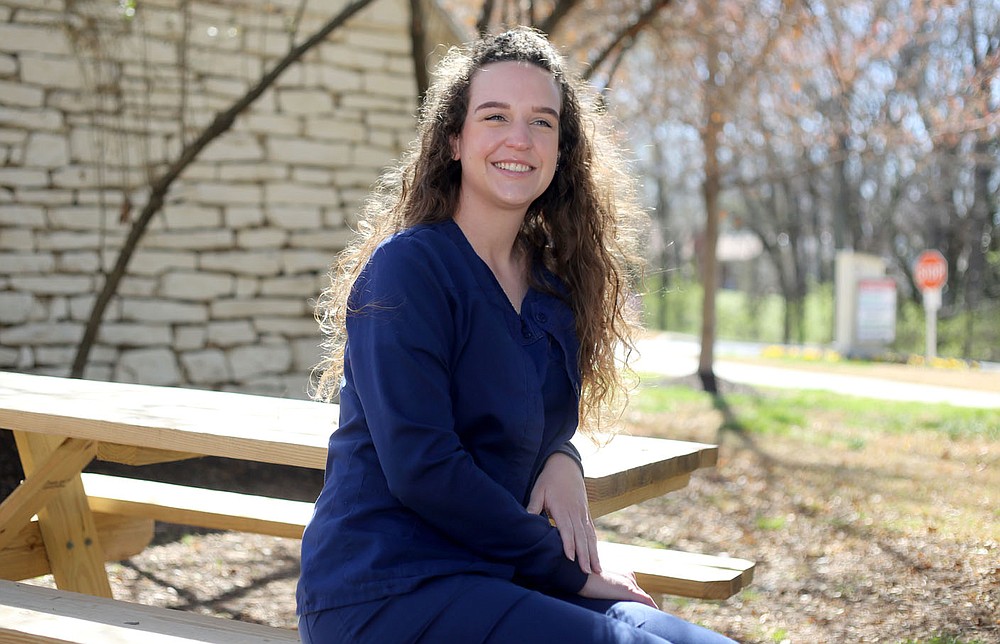 Heather Kruger, a registered nurse in the intensive care unit at Washington Regional Medical Center, Friday, March 19, 2021, on the campus of the center in Fayetteville. Check out nwaonline.com/210328Daily/ and nwadg.com/photos for a photo gallery. (NWA Democrat-Gazette/David Gottschalk)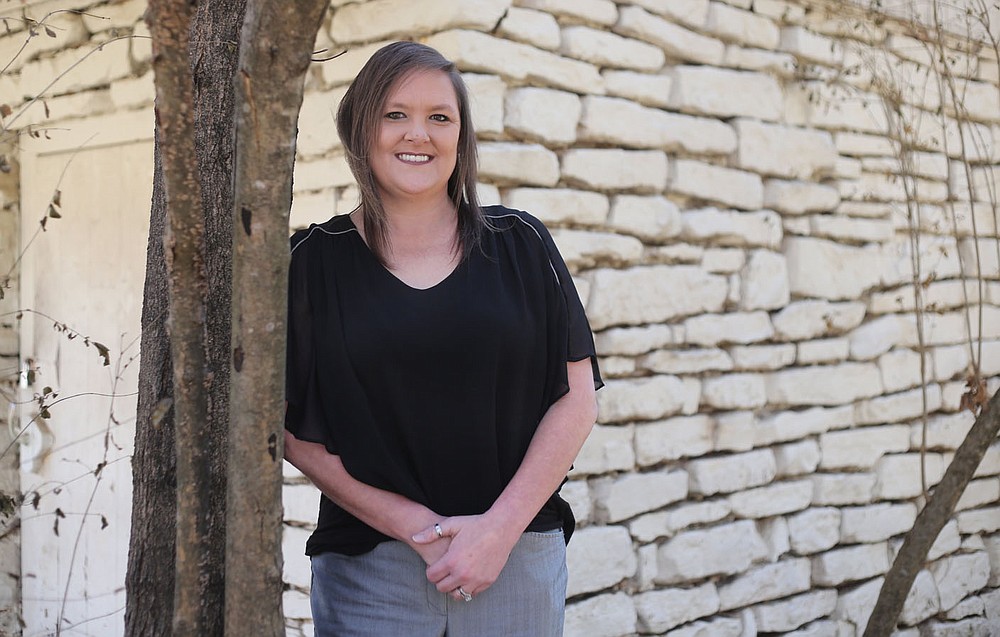 Miranda Marino, director of Value Based Programs at Washington Regional Medical Center, Friday, March 19, 2021, on the campus of the center in Fayetteville. Check out nwaonline.com/210328Daily/ and nwadg.com/photos for a photo gallery. (NWA Democrat-Gazette/David Gottschalk)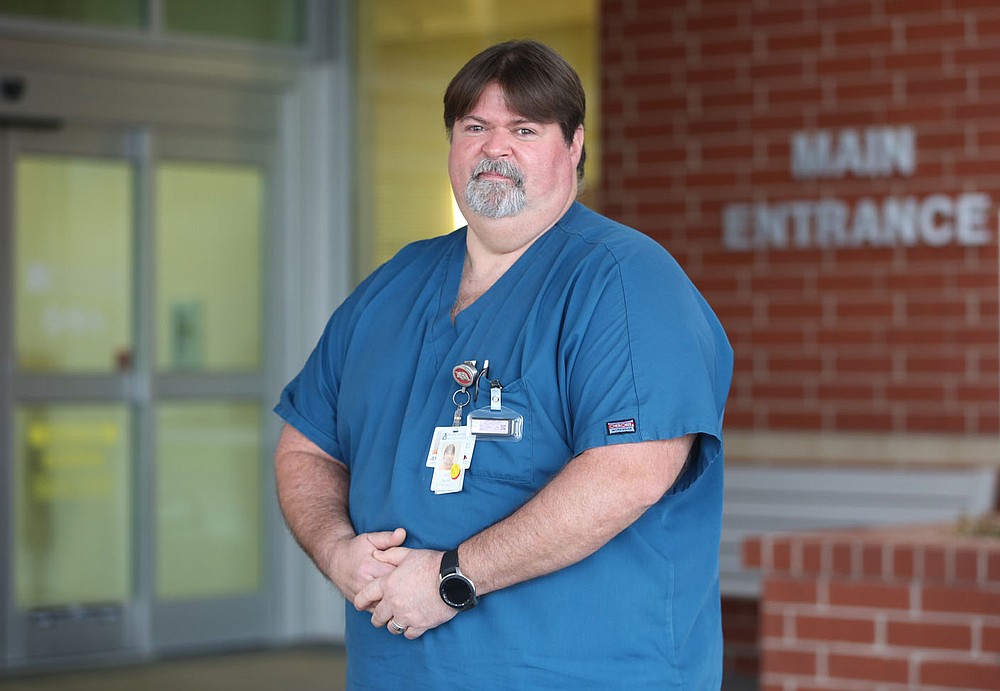 Jeff Copeland, director of respiratory therapy at Siloam Springs Regional Hospital, Thursday, March 25, 2021, outside the the hospital in Siloam Springs. Check out nwaonline.com/210328Daily/ and nwadg.com/photos for a photo gallery. (NWA Democrat-Gazette/David Gottschalk)