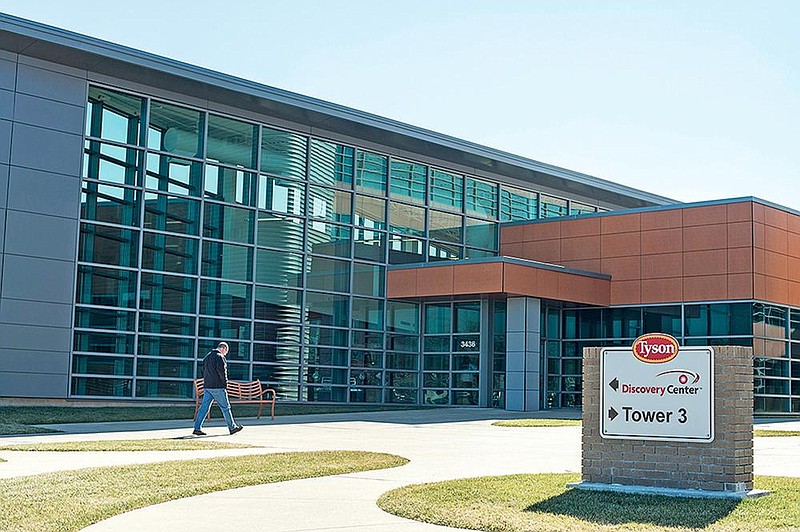 NWA Democrat-Gazette/ANTHONY REYES • @NWATONYR The exterior of the Tyson Foods Inc. headquarter Friday, Feb. 5, 2016 in Springdale. - Photo by Anthony Reyes
A Tyson Foods worker died Thursday after an accident at a fresh meats processing plant in Sherman, Texas.
According to reports, a 54-year-old man was injured in a mechanical accident at the plant on Thursday morning. He was taken to a nearby hospital where he died from his injuries.
At the plant, Sherman police said they learned that the man was "pinned between a semi-trailer and a loading dock as the trailer was being maneuvered into place."
Officers said additional tests will be done to determine the exact cause of death. There was no indication of criminal activity, they said.
"We're deeply saddened by the accident and extend our thoughts and prayers to the team member's family, friends and co-workers," a Tyson spokesman said in an email Monday.
Tyson said it was conducting its own investigation and had no further details to add.
Sponsor Content
Comments