Jeanette Fregulia, an associate professor of history and chairwoman of the history department at Carroll College in Helena, Mont., holds a Ph.D. in Renaissance Italian history and a Master's Degree in Middle East Area Studies. But her areas of scholarly interest, esoteric as they might sound, led her to study something that touches more than 80 percent of American adults almost every day -- coffee. The author of the University of Arkansas Press publication "A Rich and Tantalizing Brew," she will speak Oct. 21 at the Fayetteville Public Library via Zoom.
In this What's Up! Q&A, Fregulia perks up to talk about how coffee connects the world.
Q. How did you develop your passion for coffee?
A. I am not sure I have a first memory of loving coffee; perhaps it was too long ago. I do, however, continue to carry, and make new, memories of coffee. My research and basically nomadic tendencies have given me the privilege to live, work, travel, and spend time all over the world. In most of these places, coffee is an indelible part of these memories. Whether it was the morning caffe latte on my way to the archives in Milan, the strong Arabic coffee that gets out of bed in morning when I am in the Middle East, or a casual late-morning cup with friends right here in the U.S., coffee is beverage and sociability. I want to add that coffee is for me sometimes a great solitary pleasure. I relish that first cup in the morning, whether I am at home or on some distant shore contemplating the day ahead. Long before others are up and about, I like to sit with my cup on a balcony or a kitchen chair, and just breathe it in before I take my first sip."
Q. What led you to turn that passion for coffee into a lens through which you viewed history?
A. My scholarly passions are merchants, trade and material culture in Renaissance/early modern Italy and the history of the Middle East and Islam. For years I searched for a way to bring these together, and found it in the Mediterranean. I am fascinated by the contributions of merchants and their families, including the women, to the history of the Eastern and Western Mediterranean, particularly maritime Italy and the Levant. In addition, I found in this study an opportunity to tell stories of cooperation among the people of all three Abrahamic faiths. And, as it turns out, the coffeehouse belongs first to the Arab/Islamic world before crossing the Mediterranean. It gives me an excuse to make my own crossings, both physical and intellectual! In addition, I have given guest lectures on chocolate for prospective students at my institution, and so began my interest in how food/foodways are essential to the study of history. It gives me a great excuse to travel to eat -- which I try to do as often as possible.
Q. What are the big milestones in the history of the world according to coffee?
A. Coffee belongs first to people in the highlands of Ethiopia and Yemen, who likely consumed it as a personal pleasure. The next big step came when coffee became part of the late-night religious rituals of the Sufi mystics. By 1511, it seems that the first coffeehouse appeared in Mecca, and from there spread across the Muslim world. Before long, it overtook much of the world. This does not mean it was easily accepted. Religious leaders, social commentators and civil authorities had varying reactions; for example, in 1600 then-Pope Clement VIII, in response to calls from many clergy to ban coffee, was ostensibly given a cup and declared coffee to0 delicious to be forbidden.
Q. Tell me about the book? Is it intended as a coffee table book? Or is it something that you hope will be in libraries as an historical source?
A. I write to be read -- or at least hopefully be read! I wrote this book as a scholarly historical source for libraries that is also accessible to the public. It is my hope that it will be read by students, my academic peers and patrons of the local library who are looking for something just a bit different.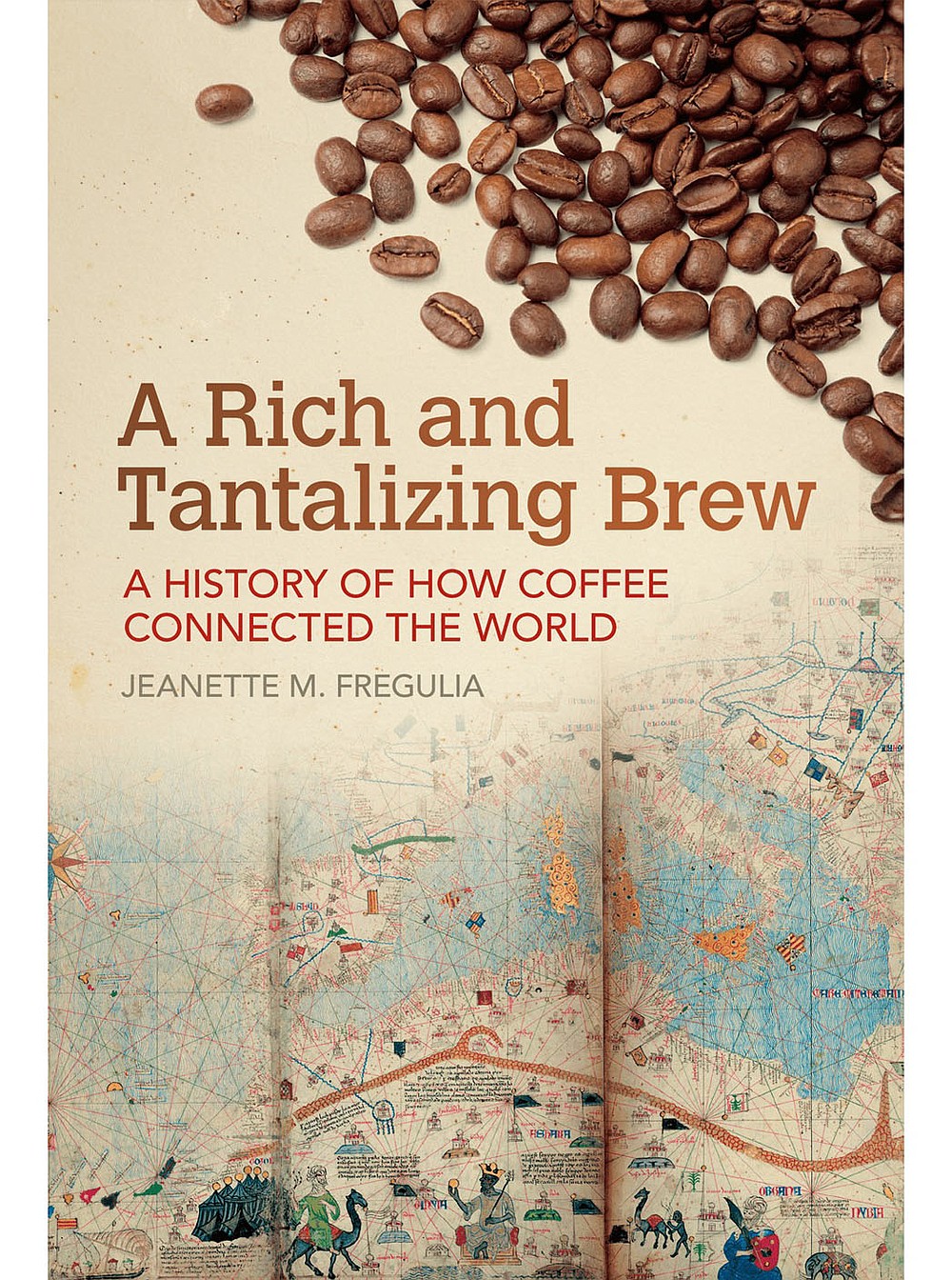 "This idea began as a possible contribution at UA Press for a chapter in another book," Jeanette Fregulia says of her book on coffee. "That did not work out, but I was encouraged to submit a proposal for a book. Taking a very deep breath, that is what I did. I must add here that everyone at UA Press has my deepest gratitude — they guided my project with skill and care, and I am grateful." (Courtesy Image/Jeanette Fregulia)
More News
FAQ
UA Press Spotlight:
Jeanette Fregulia
WHEN — 6 p.m. Oct. 21
WHERE — Fayetteville Public Library via Zoom
COST — Free
INFO — faylib.org
FYI — "A Rich and Tantalizing Brew" is available at uapress.com.