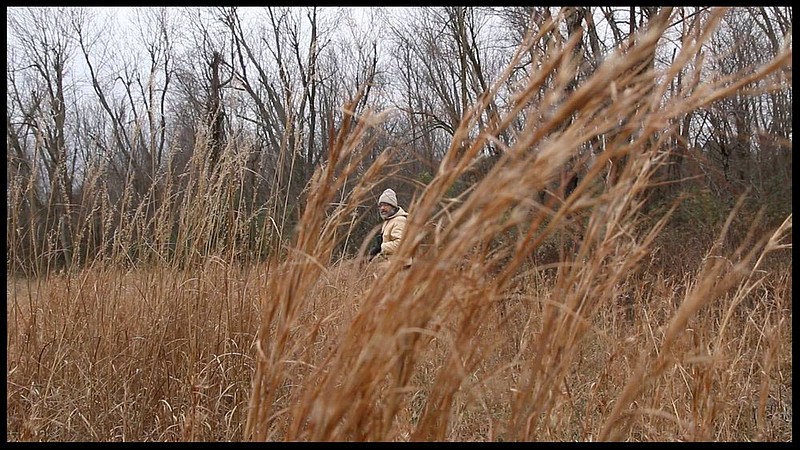 Constrained by depending on public transportation, "Mike the birdman" visits the same habitats over and over, which gives him a unique perspective on birds that live in or pass through Fayetteville. (Courtesy Photo/John Burcham Erwin)
John Burcham Erwin says he has "a ton of ideas all the time" for documentary films, but he tends to follow one rule when selecting his subjects.
"I want to make things that are less topic driven than character driven," says the Fayetteville filmmaker, who will speak in an online version of Sandwiched In Oct. 21 at the Shiloh Museum of Ozark History. "It's easier to talk about an idea if you do it through a character."
When Erwin needed a topic for a University of Arkansas student film -- part of the Master's degree he was pursuing in journalism -- he knew just the person on whom he could focus. Mike Mlodinow is a friend of Erwin's dad, Steve Erwin, and he is clearly one of the characters that makes Fayetteville interesting. Mlodinow is a bird watcher -- but he's not like better known bird watcher Joe Neal. Constrained by relying on public transportation, Mlodinow returns to the same bird habitats -- like Lake Fayetteville -- over and over again. And because he does, he accumulates data that other bird watchers don't. Neal says in the film, titled "Mike the Birdman," that he's never met anybody quite like Mlodinow.
Displaying a receipt from Braum's -- where Mlodinow likes to go for a chocolate malt -- Neal explains that Mlodinow printed all the data on the back off the top of his head. He has been using his collection of data on birds as a marker for climate change since he moved to Fayetteville in the 1980s. "That's what he does," says Neal simply.
Erwin knew Mlodinow as the guy who always identified himself on the phone as "Mike the birdman" and stopped by his parents' house for his mom's brownies. He was also intrigued by a newspaper clipping about Mlodinow being reported as a "George of the Jungle" type carrying an AR-15 near the Northwest Arkansas Mall. Of course, it turned out to be a telescope and a tripod. But it made the point that there was more to Mlodinow than perhaps met the eye.
What Erwin didn't know when he started making the film with fellow students Paige Murphy and Ninette Sosa was the real reason Mlodinow enjoys birding. As it turns out, his interest in birds is statistical -- which Erwin says, knowing his personality, makes perfect sense.
"It's true the birds are very colorful, and they make nice sounds, but to me, that isn't what draws me," Mlodinow says in the film. "It isn't really the birds; it's the patterns. Ever since I was a kid, I've been interested in numbers," becoming a Cubs fan because he enjoyed accumulating baseball statistics. "With birds, these patterns had not been worked out very well. I keep a list; I put the list with the numbers online. The changing climate has been reflected pretty strongly in the change in bird composition."
The film, completed in 2017, includes music by a duo of Fayetteville musicians known for their own passion for birds, Donna and Kelly Mulhollan of Still on the Hill. It premiered at the Botanical Garden of the Ozarks alongside a concert by Still on the Hill; was included in the Hot Springs Documentary Film Festival; and has been screened as far away as California. Right now, Erwin says, he's working on a feature-length documentary about how difficult it is for independent candidates to get on the ballot.
"I saw 'Mike the Birdman' premiered at the Botanical Gardens of the Ozarks. My children used to go birding with Mike, Joe Neal and Doug James over 20 years ago, so the topic was relevant," says Judy Costello, education manager for the Shiloh Museum. "My family also has several ties related to birding and music with Donna and Kelly Mulhollan, so that added to the interest. John, the filmmaker, created several short videos for me, including for my first museum exhibit at the Shiloh Museum and for the Washington County Historical Society's Distinguished Citizens, so I had a connection to his work.
"I think it is important to showcase the work of some of our young and local artists. [And] after re-watching the film, I think there are a lot of points in the film that are very relevant today."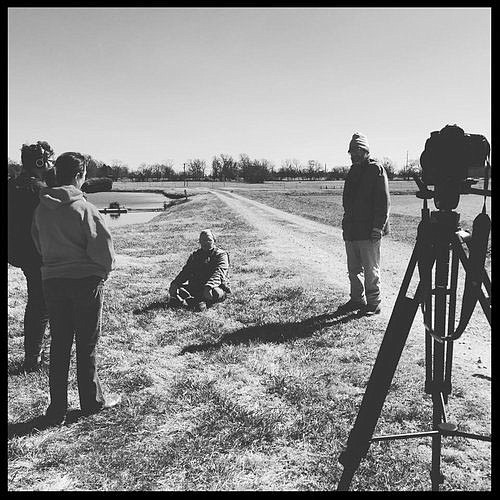 John Burcham Erwin worked with fellow students Paige Murphy and Ninette Sosa to make the short film "Mike the Birdman," which will be shown Oct. 21 on the Shiloh Museum's YouTube channel. (Courtesy Photo/John Burcham Erwin)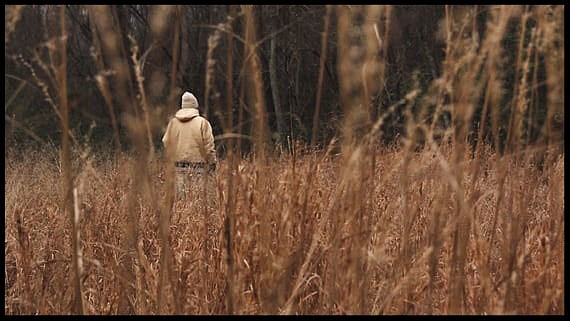 Constrained by depending on public transportation, "Mike the birdman" visits the same habitats over and over, which gives him a unique perspective on birds that live in or pass through Fayetteville. (Courtesy Photo/John Burcham Erwin)
The subject of a 22-minute documentary by John Burcham Erwin, "Mike the Birdman" considers one of the unusual characters that make their homes in Fayetteville. (Courtesy Photo/John Burcham Erwin)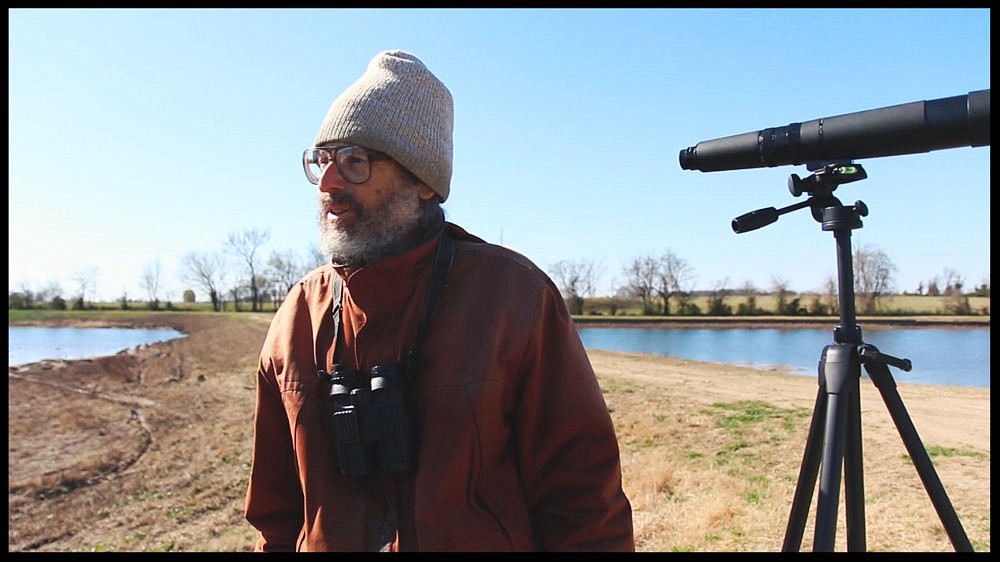 Constrained by depending on public transportation, "Mike the birdman" visits the same habitats over and over, which gives him a unique perspective on birds that live in or pass through Fayetteville. (Courtesy Photo/John Burcham Erwin)
More News
FAQ
Sandwiched In:
'Mike the Birdman'
WHEN — Available beginning at noon Oct. 21
WHERE — On the Shiloh Museum's YouTube channel
COST — Free
INFO — 750-8165
Sponsor Content
Comments