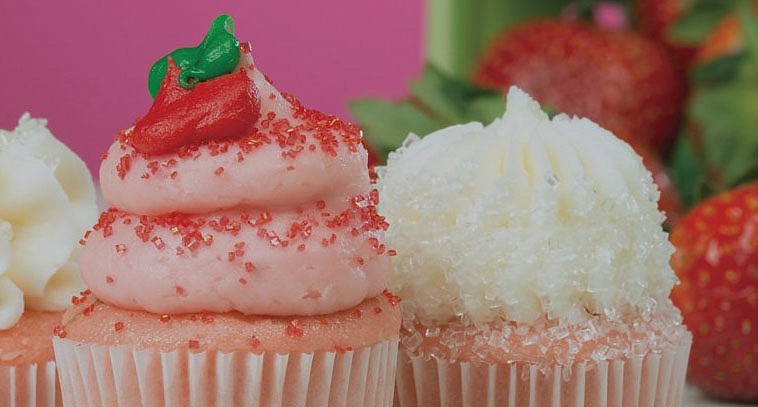 GiGi's Cupcakes is among businesses supporting the Children's Advocacy Center of Benton County on Sweetest Day Oct. 16-17. (File Photo)
More than a dozen area businesses are offering deals on sweet treats to mark Sweetest Day Oct. 16-17 in support of the Children's Advocacy Center of Benton County. According to organizers, Sweetest Day is "a celebration reminding us that a thoughtful word or deed enriches life and gives it meaning. This is especially true to the children who are served at the Children's Advocacy Center."
"We invite our community to stop by any of our partnering business locations to grab a sweet treat or a Blessings Box with an assortment of goods. Proceeds from every purchase of these special items Oct. 16 and 17 will go towards providing free services for children in our local community."
The group's fundraising goal is $250,000, to "provide hope and healing to 100 children this fall."
Businesses sweet on the advocacy center include 7Brew Coffee; GiGi's Cupcakes; 211 Cafe, New Province Brewing Company; Bike Rack Brewing Co.; The Wooden Spoon; Kirby's Kupcakes; Chick-fil-A (all Rogers and Bentonville locations); Java Dudes Coffee Co.; Andy's Frozen Custard (Walnut Street in Rogers); Shirley's Flower Studio; Breyer's Ice Cream Man; Petland Rogers; and Kendra Scott.
The nonprofit organization in Little Flock works with local law enforcement agencies and other investigators in cases of alleged child abuse. Services at the center include forensic interviews to give children an opportunity to talk with trained interviewers and minimize the number of times they have to talk about the abuse. The center also has child advocates, provides medical examinations, and counseling is available for child abuse victims and their non-offending family members.
-- CARIN SCHOPPMEYER
More News
Sweetest Day
Who: Children's Advocacy Center of Benton County
What: Deals on sweet treats from area businesses
When: Oct. 16-17
Where: Participating businesses in Northwest Arkansas
Information: (479) 621-0385 or cacbentonco.com
Sponsor Content
Comments