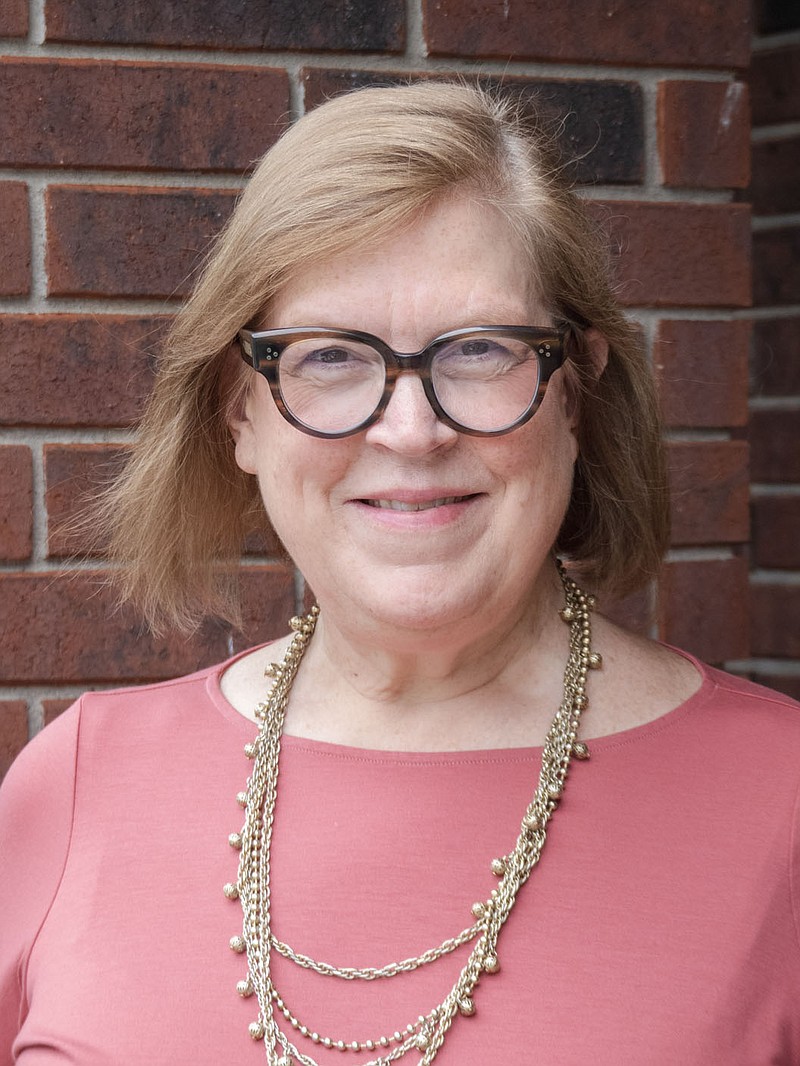 Patty Henson Sullivan Ozark Literacy Council Executive Director
Tell us about your organization: The Ozark Literacy Council has been providing free English classes and individual tutoring for adults in Washington County since 1964. Our goals are to promote literacy, provide education, support newcomers, build inclusive communities and advance opportunities for new Arkansans. Through improved language skills and workforce development programs, our students can gain employment, economic mobility and community participation. We work to build inclusive communities and foster understanding, belonging and mutual engagement among new Arkansans and their neighbors.
The Ozark Literacy Council has experienced a rapid increase in students in the past decade, which reflects the growth of our vibrant Northwest Arkansas region. As our region becomes more diverse, 95% of our students speak languages other than English. In 2019, our 380 adult students represented 50 different countries of origin.
Mission: Our mission is improving lives through expanding and promoting literacy, and our vision is to ensure that all people in Washington County possess literacy and language skills that enhance their lives and empower them to become full participating members of our community.
Who is eligible? We serve adult students in Washington County with no cost ever to our students. We are located in midtown Fayetteville with easy access to public transportation and the trail system. We also offer classes in the Springdale and Fayetteville public libraries. Until at least Oct. 1, all of our class offerings and tutoring are online only.
How can services be accessed? Our website, ozarkliteracy.org – or you can message our social media or call (479) 521-8250.
What are your organization's most pressing needs? We are seeking donations for expansion of our online services and outreach to our international community. Many non-English speaking students have difficulty accessing critical information or connecting online. We are working hard every day to stay in touch with our students and create news ways to interact since we can't all be together.
Are there volunteer opportunities in your organization? We always welcome volunteers and will be offering literacy tutor training in October. We sponsor an Americorps program that has teaching positions each fall.
What other ways may people help? Join us on our virtual Literacy in the Ozarks scavenger hunt! Details about this socially distant scavenger hunt will be available July 1 on our social media as we celebrate the history of Ozark Literacy Council, our students and our community partners. Follow us on social media and sign up on our website for our newsletters to learn more about our work.
Why do you work for a nonprofit organization? I was raised in a Marine Corps family, moving annually. I learned the importance of a warm welcome in a new place. After graduate school, I served as a Peace Corps volunteer in Rwanda, where I traveled and lived in an area where no one looked or spoke like me and I didn't always understand the language. Generally, people were kind and welcoming to me throughout my time in Congo and Rwanda, but just months after I left, the region descended into horrific chaos. That is when I learned the lesson that shaped my life and work -- words matter. A lot. And still do. It is my honor to spend my days at the Ozark Literacy Council with people from around the world who also share my belief in Nelson Mandela's powerful lesson: Education is the most powerful weapon you can use to change the world.
More News
Ozark Literacy Council
What: The nonprofit organization's goals are: "to promote literacy, provide education, support newcomers, build inclusive communities and advance opportunities for new Arkansans."
• (479) 521-8250
• ozarkliteracy.org
Sponsor Content
Comments