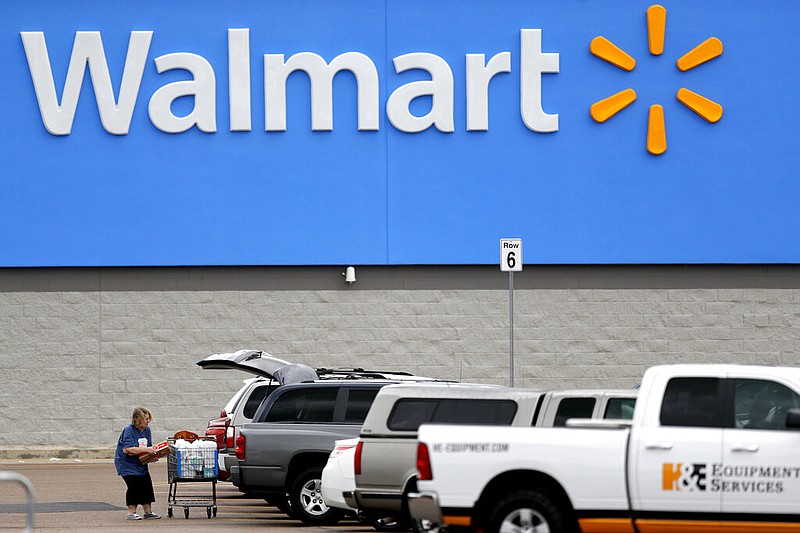 FILE - In this March 31, 2020 file photo, a woman pulls groceries from a cart to her vehicle outside of a Walmart store in Pearl, Miss. (AP Photo/Julio Cortez, File)
Walmart Inc.'s voice assistant app for store managers now has an emergency alert feature.
"Ask Sam," developed by Sam's Club and introduced to Walmart stores late last year, responds to spoken or typed questions on topics such as price queries, product location and store sales information. Its machine-learning capabilities allow it to become more accurate over time, a Walmart news release said.
Meng Chee, Walmart's chief product officer, said in the release that though all employees go through emergency training, "we wanted to provide managers with an additional way to quickly and effectively alert associates to emergency situations."
The emergency alert button sends "clear and instructive" alerts to all workers on or off the clock through multiple apps for employees, Chee said. Alerts include "stay inside the facility," "exit facility" and "all clear."
A Walmart store in El Paso, Texas, was the scene of a mass shooting on Aug. 3 in which 23 people died and another 23 were injured. More recently, customers angered at being asked to wear masks in stores have threatened employees and shoppers.
Sponsor Content
Comments