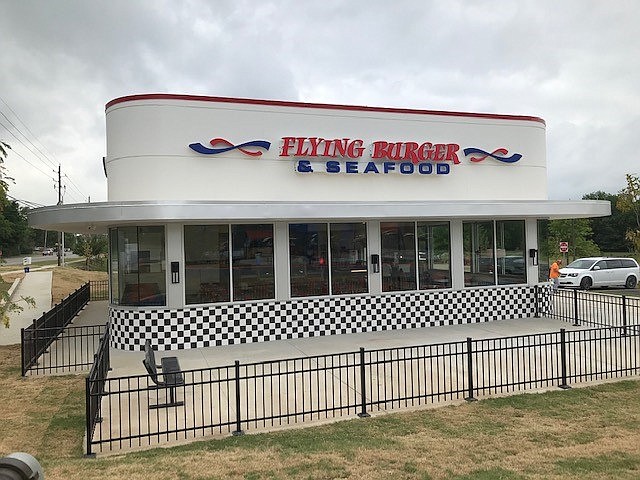 FAYETTEVILLE -- The Flying Burger and Seafood will open a new Northwest Arkansas location on Monday.
The restaurant will offer burgers, seafood, salads and more at 4280 W Martin Luther King Jr. Blvd, according to a news release.
"We've never been through an economic challenge like this one but we're figuring it out one step at a time," said franchise owner Cindy McLain. "We're committed to the community. We've hired more than 60 employees and are putting them to work right away."
Patrons can dine in or call ahead and pick up their meals, according to the release.
The first Flying Burger restaurant opened in Magnolia in 2008. The company has since opened eight more locations across southern Arkansas, Oklahoma, Texas and Louisiana, according to its website.
Sponsor Content
Comments