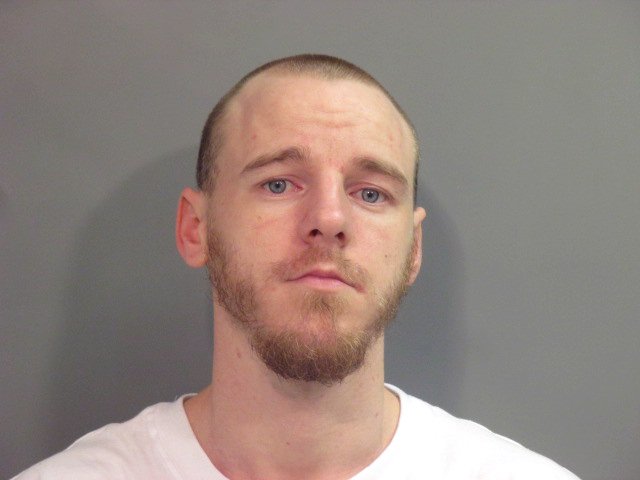 Christopher Vaughn
FAYETTEVILLE -- A Springdale man was arrested in connection with possessing drugs and fleeing from an Arkansas State Police officer after a car chase last year.
Christopher Vaughn, 28, of 2375 Harry St. in Springdale, was arrested Monday in connection with possession of methamphetamine, possession of drug paraphernalia and fleeing in Benton County. He was being held Tuesday in the Washington County Detention Center on $10,000 bond.
Vaughn was identified as the driver of a car that an officer saw southbound on Interstate 49 on May 24, 2019, at a speed of 90 miles per hour, according to an arrest warrant affidavit filed in Washington County Circuit Court in November 2019.
When the officer tried to stop the car, it left the highway, ran a red light and headed west on Elm Springs Road. The pursuit continued through business and residential areas going more than 80 miles an hour.
The driver turned into the parking lot of Foghorn's restaurant at 1100 S. 48th Place where the officer blocked the vehicle.
The officer ordered the driver to get out of the car but the man left through the passenger side. He ran west behind the restaurant and jumped over a chain link fence. The officer used his Taser but only one prong made contact with the man, who fell down a hill dislodging the probe. The officer tried to jump the fence but his pants got caught and the man ran away.
The officer found scales, a glass pipe and six bags of a crystal substance in the center console of the car. The officer notified Springdale police who went to the address of the registered owner of the car and were told Vaughn might have been driving the car.
The officer matched a photo from the Arkansas Crime Information Center to the man he chased. Vaughn's parole officer provided Vaughn's phone number, which rang to a cell phone in the car.
NW News on 01/15/2020
Print Headline: Springdale man faces fleeing, drug charges
Sponsor Content
Comments