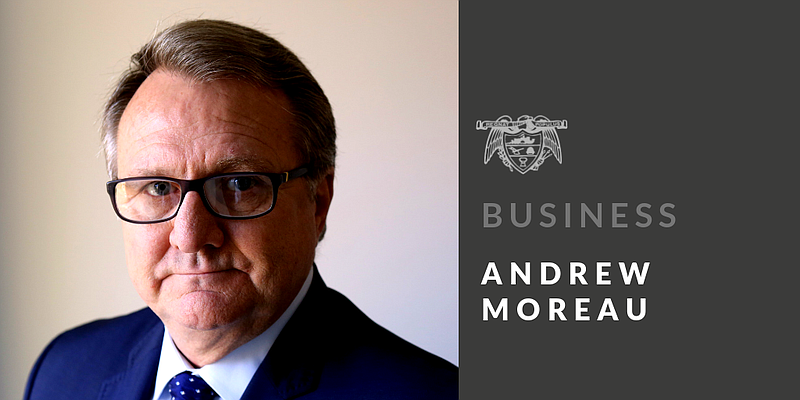 Ibyizabirimbere.
That's "the best is yet to come" in the Kinyarwanda language of Rwanda.
It's also the name of the group of 45 Rwandan farmers enrolled in an agribusiness training program that is funded by Westrock Coffee. The Little Rock coffee provider started the program to improve farming methods and boost incomes in the region where it grows, washes and exports its product back home for roasting and packaging.
Westrock's recent announcement that it's acquiring S&D Coffee & Tea gives the Little Rock company a business partner that is equally committed to encouraging sustainability efforts in the coffee industry.
Like Westrock, S&D is committed to building a system and process that maintains consistent prices for farmers and works to instill practices that improve their lives. The North Carolina company's 2019 sustainability report outlines programs that emphasize sustainability as a priority for operations and to support farmers across the globe.
Both companies are devoted to sustainability efforts that teach environmentally safe farming and production methods while also enhancing wages and working conditions for growers.
Since 2012, S&D has provided direct funding to promote sustainable farming practices, including working with several global organizations devoted to improving yields for farmers, providing them with a consistent income stream and helping them protect their farms for future generations.
Five years ago, S&D intensified its efforts with a comprehensive program called Raiz, the Spanish word for root or origin. Raiz offers technical assistance and training and opens access to credit for small farmers, which is key in underdeveloped economies with an absence of a strong banking system.
"We realize there is a growing need for a sustainable and resilient supply chain that puts the coffee farmer's livelihood at the center," the company said in the sustainability report.
Raiz is now implemented in coffee-growing regions in six countries in Central and South America in a three-year program that emphasizes continuous improvement in farming practices. There are 15 projects that involve partnerships with 4,600 farmers.
In a train-the-trainers approach, growers are taught sustainable farming and soil-management practices, which they then share with other farmers in the area. S&D estimates the initiative has improved the lives of 13,500 family members of farmers.
S&D notes that the program has rejuvenated rural communities, protected natural environments that surround them and expanded farm productivity.
Beyond supporting farmers, S&D invests in material management and operational efficiencies to reduce greenhouse gas emissions from its facilities, cut fuel consumption for its trucking fleet and promote the use of recycled water in its quality assurance process to test brewing equipment.
Westrock has advocated sustainable farming practices since its founding in 2009. The company established a leading initiative, the agribusiness training program, in 2013. The 2½-year program teaches farmers financial literacy, agribusiness management and sustainable agronomy practices.
Agribusiness training nurtures cooperation between farmers and export operations that generates long-term economic stability for participants. By 2018, 40% of the Rwandan farmers who Westrock does business with were program participants or graduates. Farm yields increased 161% under the program.
One of Westrock's top customers is Walmart, and the coffee provider has collaborated with the retailer to build a digital traceability program that creates transparency in the entire coffee supply chain.
Westrock created the first-ever digital tool that allows Walmart to trace its coffee supply back to the individual grower, and the tool details costs in every step of the supply chain: what was paid to the farmer, export and import costs, roasting and packaging charges, for example.
The initiative allows Walmart to know exactly what its costs are, and the name of the farmer who started the process. Walmart uses the system to monitor all of its private-label coffee providers.
WOMEN'S HALL OF FAME
Step up and nominate an Arkansas business leader for the 2020 class of the Arkansas Women's Hall of Fame. Nominations are due by March 9.
The hall was created to honor women who have influenced the direction of Arkansas in their community or the state. Nominees can include pioneers, philanthropists, educators, entrepreneurs, athletes, artists, business leaders and political figures.
Go to at ARWomensHallofFame.com for more information. The 2020 induction ceremony is scheduled for Aug. 27.
ENTREPRENEUR BOOT CAMP
Register now to attend the health sciences entrepreneurship boot camp. The camp guides participants through interactive learning activities related to starting or running a health-sciences business.
The camp is sponsored by the Conductor, the University of Arkansas for Medical Sciences and BioVentures. The five-day camp allows budding entrepreneurs to meet with faculty and mentors who provide guidance on business filings, patents and legal issues. Boot camp will be held from May 22-27 at the University of Central Arkansas.
All expenses are paid and eligible students must have completed their sophomore year of college. Early consideration deadline is Feb. 28 and final applications are due March 27.
Go to arconductor.org to apply.
CONNECT WITH FACEBOOK
Facebook is launching Facebook Career Connections in Arkansas this summer, and the program is accepting applications through Friday. The initiative connects local businesses with Facebook-trained collegiate talent for three-month fellowships.
Student fellows participate in Facebook training on social media and digital marketing, and each fellow is matched with a Facebook employee mentor who guides and supports them throughout the fellowship program.
The fellows also attend a skills summit facilitated by the Facebook Career Connections team. After the summit, they train for four weeks using online modules that teach digital marketing, social media management and other communications skills.
Go to careerconnections.fb.com for details.
SundayMonday Business on 02/09/2020
Print Headline: Firm acquired by Westrock shares sustainability commitment
Sponsor Content
Comments