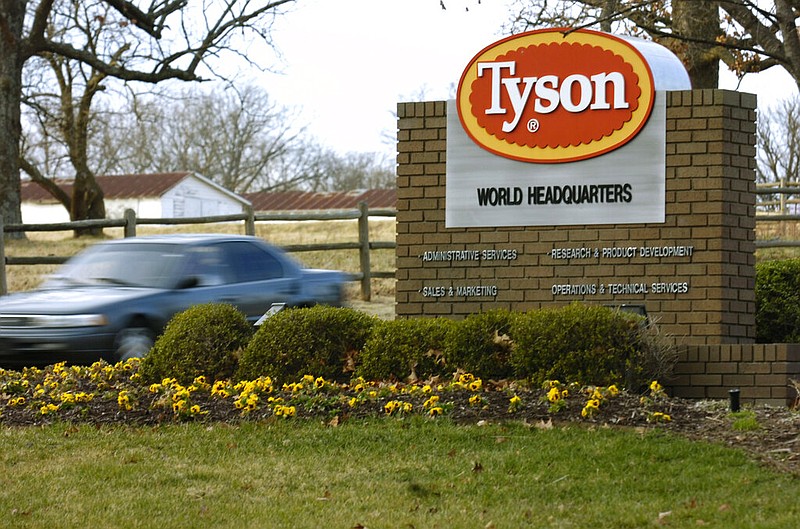 FILE - In this Jan. 29, 2006, file photo, a car passes in front of a Tyson Foods Inc., sign at Tyson headquarters in Springdale. - Photo by AP/April L. Brown
Tyson Foods Inc. is donating more than 1 million meals, ice and other supplies to storm victims in the Gulf region.
The Springdale company said Friday that it plans to coordinate with authorities and organizations in the area to ensure the items get to emergency workers, volunteers, Tyson workers and storm victims.
"We're deploying resources where we can make the most impact," said Debra Vernon, Tyson's senior director of corporate social responsibility, in a statement.
The company is sending semitrucks full of product, 125 tons worth. It is also sending bulk and bagged ice.
Category 4 Hurricane Laura made landfall in Louisiana near the Texas border early Thursday, spawning severe thunderstorms capable of damaging gusts and isolated tornadoes, the National Weather Service reported. The storm moved north through Arkansas on Thursday with rain and wind gusts. The weather service was investigating reports of at least two tornadoes in northeast Arkansas.
Tyson said that it was aware of the hurricane's effects on its home state, and is preparing resources to respond.
Sponsor Content
Comments