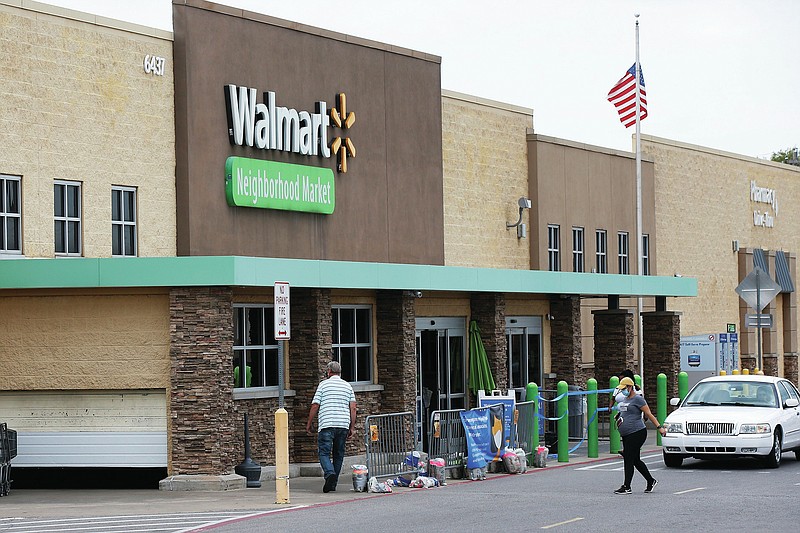 People walk into a Walmart Neighborhood Market store Tuesday, Aug. 4, 2020, in Oklahoma City.
Walmart Inc. will hold a free online wellness event Friday through Sunday focusing on ways people can improve their nutritional, heart and mental health. The forum replaces the retailer's annual in-store events because of the pandemic.
Walmart Wellness Live will feature singer Patti LaBelle talking about her experience with diabetes and managing symptoms through diet and exercise. A cardiologist will share resources on heart health, including ways to lower blood pressure with simple lifestyle changes.
Lastly, a psychiatrist will discuss how to talk to relatives about mental health needs and how to manage and treat anxiety.
A schedule of events is available at http://walmart.com/wellnesshub.
"We are worried about a secondary health crisis, as many people put off routine medical care while they social distance during the pandemic," said Dr. Tom Van Gilder, Walmart's chief medical officer. "Our goal is to empower every American to take small steps to maximize their health from home, whether it's a simple ingredient swap, new exercise or tools to understand how to focus on health as a family."
Sponsor Content
Comments