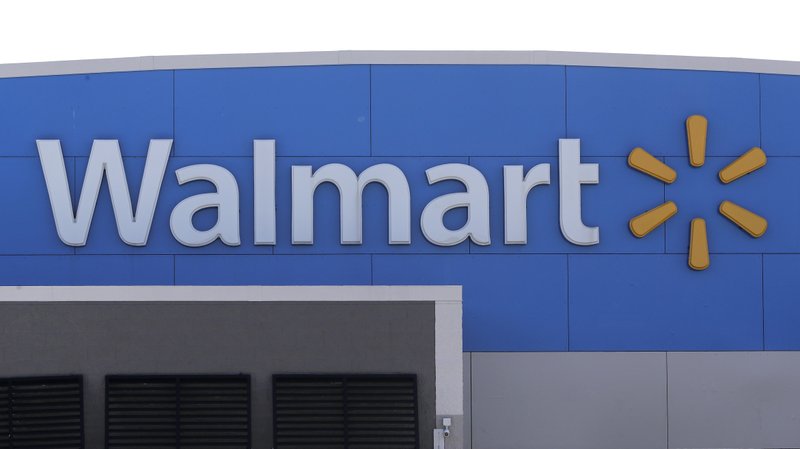 In this Sept. 3, 2019 file photo, a Walmart logo is displayed outside of a Walmart store, in Walpole, Mass.
Walmart Inc.'s Canadian unit has pulled several "adult-themed" Christmas sweaters, including one featuring Santa Claus with a white substance implied to be cocaine, from its e-commerce site.
A third-party seller had listed the sweaters on Walmart Canada's online marketplace, the company said. Made by clothing company FUN Wear, the items were removed from the Walmart.ca website on Saturday. Walmart Canada has apologized for the listings.
"These sweaters ... do not represent Walmart's values and have no place on our website," a spokesman told Canadian news outlet Global News. "We apologize for any unintended offense this may have caused."
Global News was the first to report the apology.
The "cocaine" sweater depicted Santa behind a table with three white lines and the words "Let it snow." The product description on the website stated, "We all know how snow works. It's white, powdery and the best snow comes straight from South America."
Walmart's U.S. e-commerce site found itself in the hot seat two years ago when a third-party seller used a racial slur in a product listing.
Business on 12/11/2019
Print Headline: Walmart unit pulls 'adult' sweaters
Sponsor Content
Comments