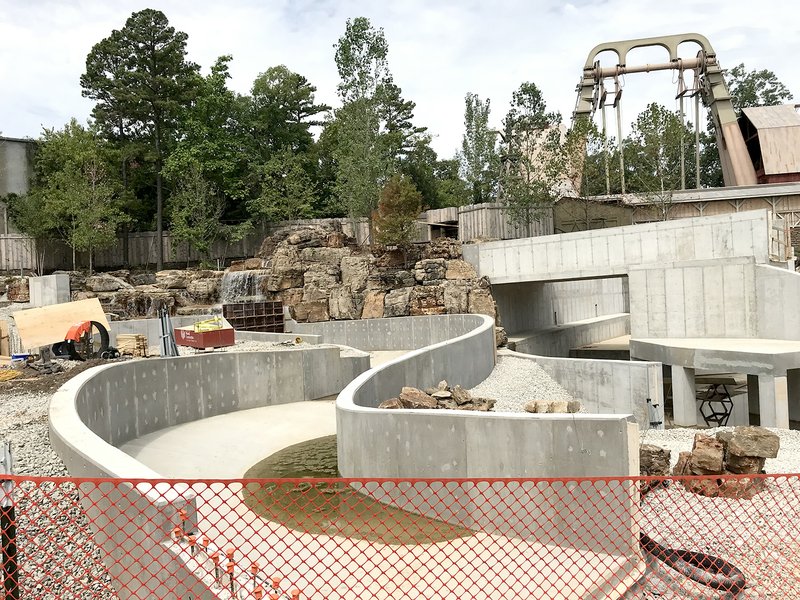 NWA Democrat-Gazette/BECCA MARTIN-BROWN A concrete waterway under construction Tuesday Aug. 13 for Mystic River Falls at Silver Dollar City in Branson, Mo.
Silver Dollar City announced a new attraction set to open next summer that the park touts as the tallest drop of any raft ride in the Western Hemisphere, according to a press release.
A new section of the park will feature the water raft ride with a four and a half story drop, according to a news release. The attraction, Mystic River Falls, will take riders in round boats up an eight-story tower, along a six-story elevated channel and splash them down a 45-foot waterfall. The attraction was designed in partnership with Swiss firm R.E.S.
Construction at the park will include renovations near the newly named Rivertown area, including a new barbecue restaurant. Officials estimate a $27 million investment.
The park hosted a presentation and tour of the upcoming attraction on its grounds Tuesday.
Silver Dollar City, a theme park near Branson, Mo., reported more than 2 million visitors last year, the most in the park's 59 years of operation, according to a news release from the park.
Time Traveler, the park's latest roller coaster, opened in 2018, according to the release.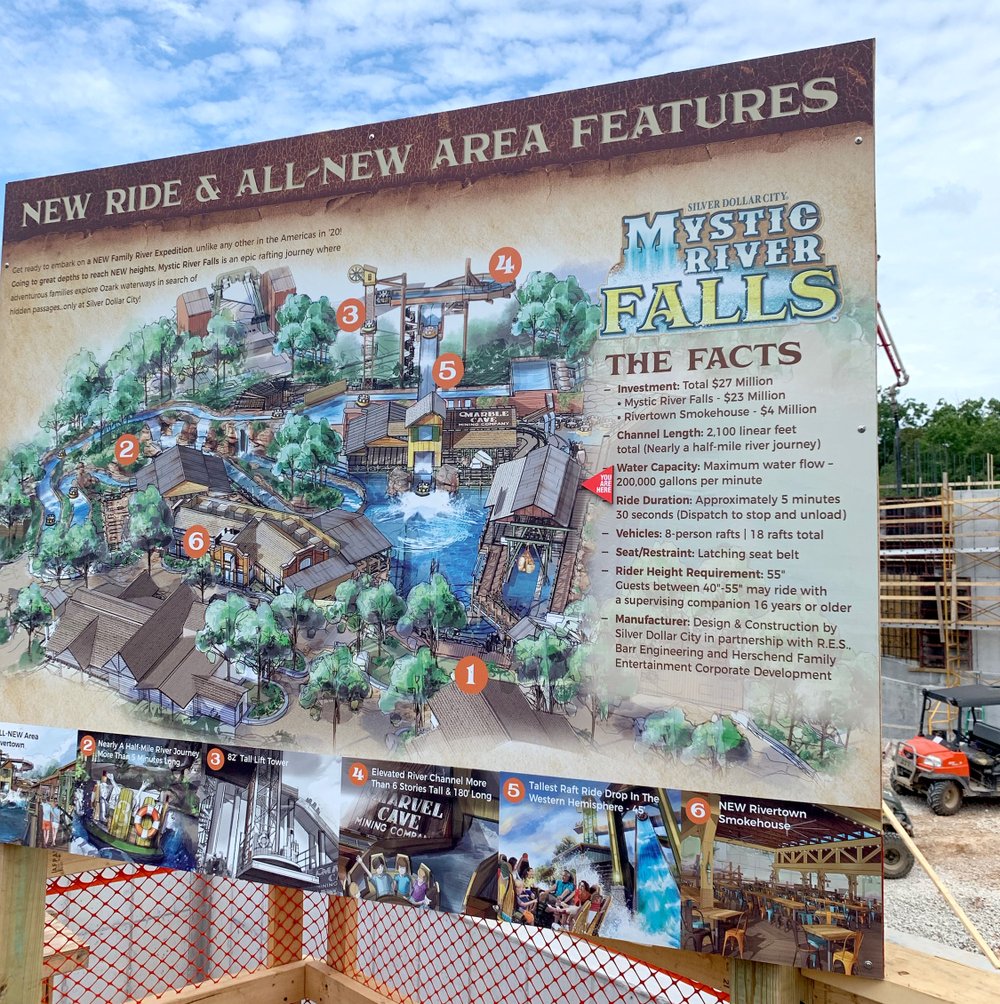 Rendering of new attractions Tuesday Aug. 13, 2019 at Silver Dollar City in Branson, Mo.
---
The story has been updated with further information about the cost and details of the ride.
Print Headline: Silver Dollar City announces water raft ride with 4.5 story drop
Sponsor Content
Comments