A confession: I resisted reviewing Jessica Molaskey's brilliant new album because, in my decades of experience reviewing music, recordings that pay tribute to a particular artist rarely rise to that performer's level.
When the subject of a tribute is someone whose music is deeply personal and meaningful to me, as Joni Mitchell is, skepticism tends to flare.
Still, I held on to Molaskey's Portraits of Joni (Ghostlight), her homage to one of the most influential singer-songwriters of our time. Its cover design echoes Mitchell's 2000 album Both Sides Now. A few days ago, I finally took Portraits out again and started listening. And it took my breath away.
Mitchell's music demands that a singer pay close attention. Emotions, along with psychological and musical landscapes, evolve within the songs. Words and phrases shift, revealing insights into the characters Mitchell creates. Any singer covering her songs has to reflect all of that, to become, in essence, an actor who sings.
Enter Molaskey, a superlative singer-actress who has appeared in a dozen Broadway shows, including the acclaimed revival of Stephen Sondheim's Sunday in the Park With George.
Her appreciation of Mitchell is evident; yet while she is true to her inspiration, Molaskey inhabits these songs and makes this music hers, too. It is not an easy thing to do, but this recording is a masterful study of that art. She echoes the strength of character in Mitchell's work, along with the joy, heartache and vulnerability.
Molaskey co-produced the album in collaboration with John Pizzarelli, the jazz s̶a̶x̶o̶p̶h̶o̶n̶i̶s̶t̶ guitarist*, and her husband. Given Mitchell's exploration and embrace of jazz over the course of her career -- from covering Lambert, Hendricks and Ross' "Cloudburst" and "Raised on Robbery" to albums such as The Hissing of Summer Lawns, Don Juan's Reckless Daughter and Mingus, her collaboration with jazz giant Charles Mingus -- underscored her brilliance and musicality. The musicians on Portraits create an excellent setting and foundation; the exquisite arrangements tap bop, swing, Brazil and more, while creating a haunting intimacy.
But it is Molaskey who brings it to life.
Among the many high points are the cool joining of "Dreamland" and "Carey," with a pedal steel guitar adding another emotional layer. A sly "Raised on Robbery," a heartbreaking "A Case of You" and a swinging "The Dry Cleaner From Des Moines" shine. The use of Antonio Carlos Jobim's "Waters of March" with Mitchell's "Circle Game" is as unexpected as it is interesting, as is Tonino Horta's "Aquelas Coisas Todas" with "Chelsea Morning."
Portraits of Joni is a moving, sophisticated album; a tribute to celebrate.
• While we're on the subject of Mitchell, a 10th-anniversary edition of Herbie Hancock's excellent River: The Joni Letters has been released with four bonus tracks. River won the Grammy Award for album of the year in 2007.
And fans hoping for a Mitchell memoir should enjoy Reckless Daughter: A Portrait of Joni Mitchell (Sarah Crichton Books, 2017). Mitchell did several interviews with writer David Yaffe for this book.
YOU MIGHT HAVE MISSED ...
Here's some more music from 2017 that deserved a bigger audience. Any of these just might make your new year even brighter.
• Gregory Porter, Nat "King" Cole and Me (Blue Note). Speaking of tributes, Gregory Porter sings songs made famous by one of his inspirations, Nat "King" Cole. On his own material, Porter is an adventurous performer who weaves jazz and R&B. Here, the approach is more traditional as Porter and producer Vince Mendoza invoke Cole's warmth and intimacy without copying the master's style.
Especially impressive is Porter's dramatic take on "Miss Otis Regrets," the lush "Nature Boy" and "Mona Lisa," and the swinging "L-O-V-E."
• Bill Carter, Bill Carter (Forty Below). The Austin, Texas, singer-songwriter strips his songs to the bone on his 10th album. "Crossfire," which was covered by Stevie Ray Vaughan, is a revelation in this simplified but still intense version. Carter's haunting, worn voice sounds battered by life's experiences.
Even better is "Anything Made of Paper," a reworking of his powerful tribute to Damien Echols of the West Memphis 3. Carter's song of love, faith and abiding in a prison environment is deeply moving. Blues-rock fans will enjoy "Eva Bible," while ballads such as "Paris" touch the listener's heart.
• The Wailin' Jennys, Fifteen (Red House). A haunting take on the hymn "Old Churchyard" is a wonderful introduction to the exquisite harmonies of this trio of Nicky Mehta, Ruth Moody and Heather Masse. The bare moan of a viola sets a perfect atmosphere.
It has been six years since the women's last album; this one is named to observe their 15th year together. High points include a glorious cover of Emmylou Harris' "Boulder to Birmingham" and an emotional take on Warren Zevon's "Keep Me in Your Heart." Also impressive: Tom Petty's "Wildflowers" and a soaring reading of Dolly Parton's "Light of a Clear Blue Morning."
• Ella Fitzgerald, Ella at Zardi's (Verve). This 1956 recording is every bit as exciting as the Twelve Nights in Hollywood set from 1961, which was released in 2009. The two sets on this release amply illustrate the depth and range of Fitzgerald's musicality and confidence. It's a mostly low-key and charmingly intimate set that features some of her best-known songs from that time -- "Tenderly," "How High the Moon" and a wonderful "I've Got a Crush on You."
Email: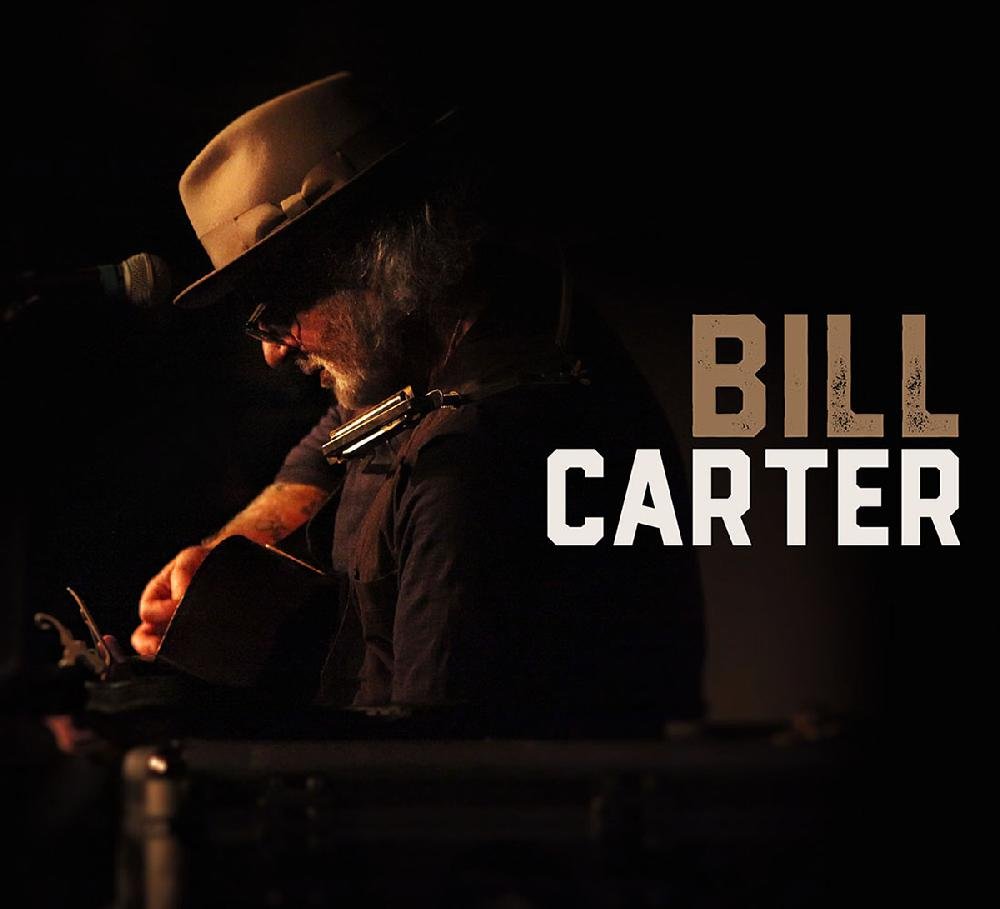 Album cover for Bill Carter's "Bill Carter"
Style on 12/31/2017
*CORRECTION: John Pizzarelli is a jazz guitarist. He was misidentified in a previous version of this story.