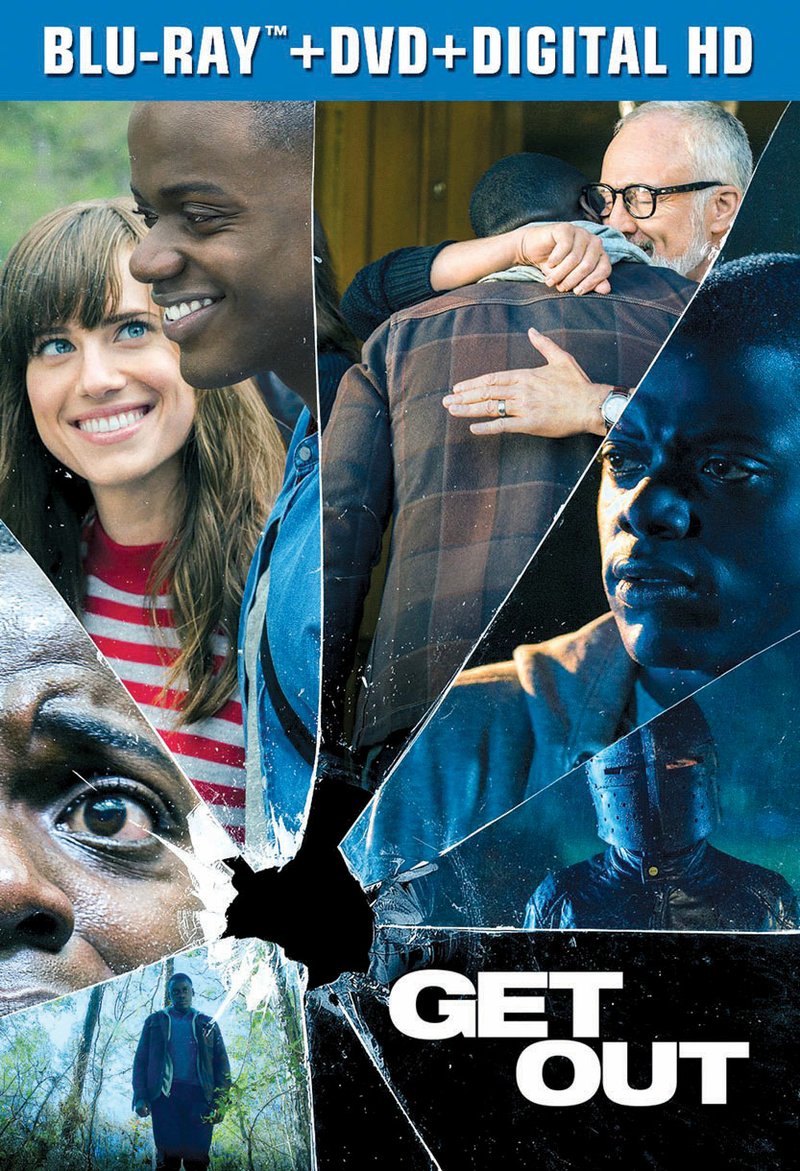 Get Out
Get Out,
directed by Jordan Peele
(R, 104 minutes)
You've heard films described as being "original." Described as "unique." Neither word does justice to Get Out, a surreal, hypnotically fascinating suspense tale of an interracial relationship that runs into problems (underline that) nobody could imagine. Except writer/director Jordan Peele.
No need to give much away here: Chris (Daniel Kaluuya) and his girlfriend Rose (Allison Williams) drive upstate for a weekend meet-and-greet with Rose's wealthy parents Missy (Catherine Keener) and Dean (Bradley Whitford), her rather odd brother Jeremy (Caleb Landry Jones), and a distinctly curious circle of friends. Matters start out awkwardly but OK, in fact downright funny at times, then slowly go horribly wrong. It's really quite indescribable.
This is Peele's directing debut. Here's hoping for much more.
Rememory (PG-13, 111 minutes) A drama that starts off strong and quickly loses energy and direction in which scientific pioneer Gordon Dunn (Martin Donovan) is found dead before the revealing of his device able to extract, record and play a person's memories. A stranger (Peter Dinklage) shows up at the home of Gordon's widow Carolyn (Julia Ormond), steals the device, and attempts to use it to solve the mystery of Gordon's death. With Anton Yelchin, Henry Ian Cusick; directed by Mark Palansky.
Logan Lucky (PG-13, 118 minutes) Detailed, spirited and fast-paced, this energetic comedy concerns two brothers (Channing Tatum and Adam Driver) who plan a complicated robbery during the Coca-Cola 600 race at the Charlotte Motor Speedway. A you might expect, things don't go as planned. With Katie Holmes, Daniel Craig, Riley Keough, Seth MacFarlane; directed by Steven Soderbergh.
Lost in Paris (not rated, 83 minutes) A charming, whimsical comedy on a very human scale in which filmmakers Dominique Abel and Fiona Gordon star as a small-town Canadian librarian and an egotistical vagabond who meet when Fiona's 88-year-old Aunt Martha (Emmanuelle Riva), who lives in Paris, disappears; Fiona heads across the pond to find her, encountering in Paris an annoying yet affable tramp in Dominique. With Pierre Richard. In French with subtitles.
Walk With Me (not rated, 88 minutes) A dreamlike, uneventful documentary that enters a Zen Buddhist monastery in rural southwest France in an attempt (not completely successful) to come to terms with existential questions while observing the routine of monastic life with Vietnamese master Thich Nhat Hanh and his followers. Narrated by Benedict Cumberbatch; directed by Max Pugh and Marc J. Francis.
Tulip Fever (R, 105 minutes) The brilliantly colored tulips are the eye-catching stars of this soggy, disorganized and often baffling melodrama in which a not-yet-successful artist becomes enamored of the subject of a commissioned portrait in Amsterdam: an orphan who has been forced to marry a rich and high-powered merchant. Their torrid affair leads to a convoluted scheme to make a fortune in the bubble that is the 17th-century tulip bulb market. With Dane DeHaan, Alicia Vikander, Cara Delevingne, Judi Dench, Jack O'Connell, Christoph Waltz, Holliday Grainger; directed by Justin Chadwick.
MovieStyle on 12/01/2017
Print Headline: Home Movies
Sponsor Content
Comments