The success of the Senior High Art Competition -- now in its 33rd year at the Arts Center of the Ozarks -- relies on art teachers who not only believe in their students but believe other people should, too.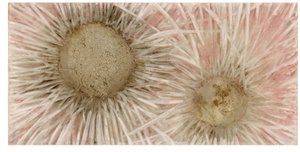 Photo by Courtesy image
Teacher Robert Lemming is an artist in his own right, but he also inspired his students at the Northwest Arkansas Classical Academy charter school in Bentonville to enter the Senior High Art Competition, now in its 33rd year at the Arts Center of the Ozarks.
Robert Lemming, a lifelong artist and a first-year teacher at the Northwest Arkansas Classical Academy charter school in Bentonville, is one of those believers.
FAQ
Senior High
Art Competition
WHEN — Through April 1 with an open house Saturday from 1 to 3 p.m.
WHERE — Arts Center of the Ozarks in Springdale
COST — Free
INFO — 751-5441 or acozarks.org
"One of the things pounded in to my head at the university level was that art is communication," he says. "So showing your art is not only good for your ego, but it's discovering you can be part of this conversation that has been going on as long as people have been painting in caves."
Lemming says he has always been interested in the arts, but during his formative years, visual art in rural Northwest Arkansas had not been elevated to the level Crystal Bridges Museum has since inspired. Still, he studied printmaking, drawing and painting at Henderson State University, took some time to work and then returned to the University of Arkansas to study painting and sculpture. He graduated in 2011, but he wasn't done with the UA yet. He and fellow graduate Adam Crosson created "18 Verticals, 70 Horizontals," an illuminated coil of cold-bent and laminated cedar and poplar and installed it on the southeast lawn of the Fine Arts Building in May of 2012.
Lemming has continued to work in unusual media. While employed as an assistant preparator at Crystal Bridges, he began to explore sculptures based on flucoid-structure fossils he'd collected in the region. That series evolved into a series in carved acrylics called "Burrows," and new works in both will be on show this summer at the Historic Arkansas Museum in Little Rock.
In the meantime, he's teaching his students how to think for themselves but learn from others. Right now, he says, they're working on color selection, so "they're really excited about painting."
"You need to design things from scratch out of your head from time to time and also to observe, so one project they're looking at something, and they next project they're creating something out of their heads. I just try to shake them up. Some are stronger at one, and some at the other, so I'm trying to merge the two so they'll be very well rounded."
And, he says, they come to understand they're not in competition with anyone else.
"I do get students that initially think they're never going to be that good an artist. I refuse to accept that," he says. "There's trained and untrained. It's OK for you to be working on your own level -- as long as you're working."
NAN What's Up on 03/11/2016