Vaccination plan for Northwest Arkansas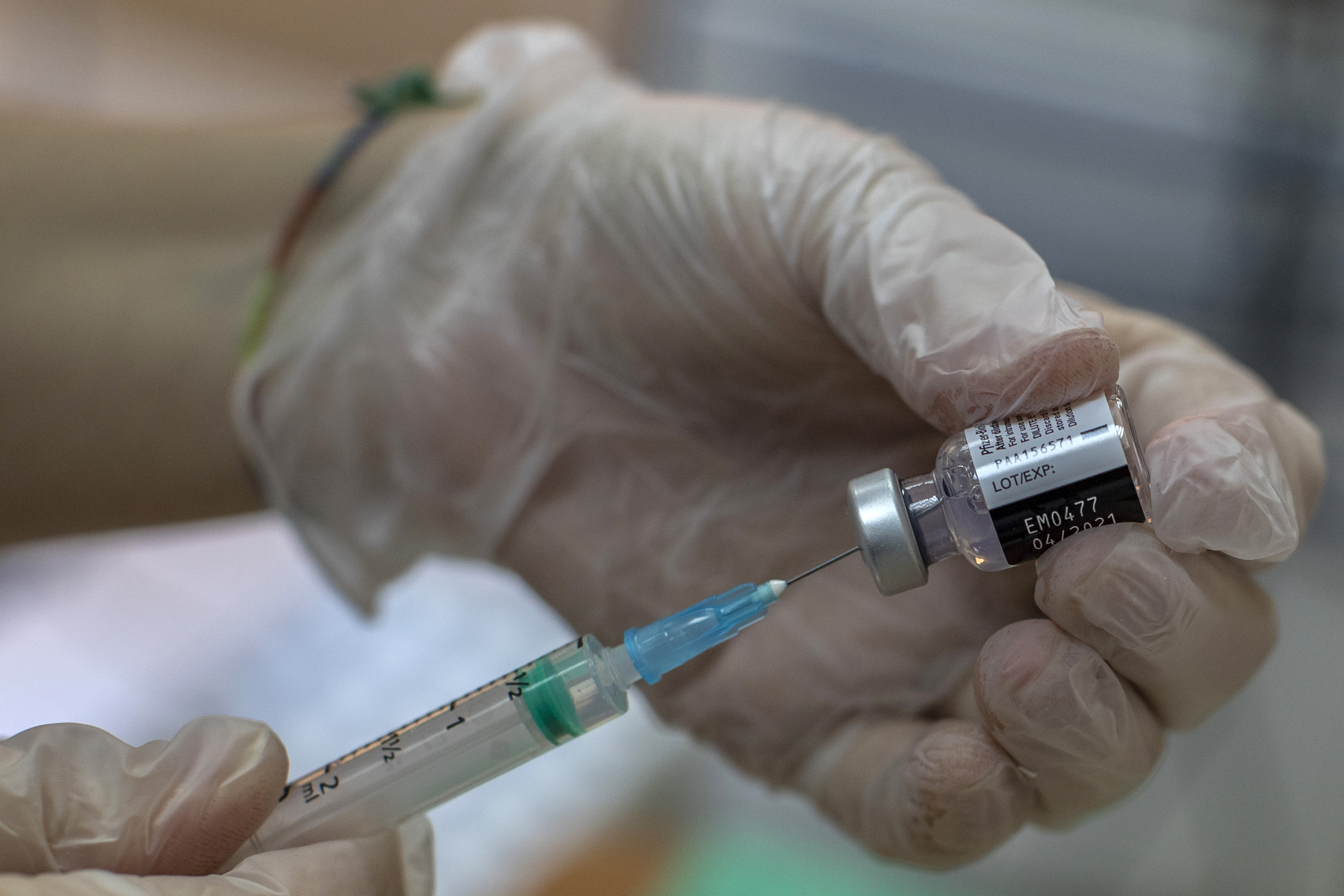 Covid-19 vaccination plan
Arkansas residents are divided into groups within three phases of a plan to provide covid-19 vaccines at community pharmacies, vaccination clinics or hospitals. The first two groups of Phase 1-B will start receiving vaccinations Monday.
Phase 1-A, ongoing
Who: Health care workers; long-term care residents and staff; first responders
Where: At hospitals for employees. At long-term care facilities for residents and employees. All others who work in health care can be vaccinated at a pharmacy. Full list of three dozen categories of people in this phase is available in the Covid-19 section of the Department of Health's website: www.healthy.arkansas.gov.
Phase 1-B, first two groups begin Jan. 18
Who: Residents 65 and older; education workers, including K-12, higher education and child care
Where: Arkansans 65 and older can make an appointment at a community pharmacy beginning Feb. 23. Vaccination clinics will be scheduled by school districts, colleges and child care facilities for those employees.
Pharmacies
These pharmacies in Northwest Arkansas are providing vaccines to anybody in Phase 1-A. Residents age 70 and older in Phase 1-B should contact a pharmacy to make an appointment for a vaccination.
• Cornerstone Pharmacy, 1 Mercy Way, Suite 50, Bella Vista (479) 876-6200
• Harps Pharmacy, 1209 N. Walton Blvd., Bentonville (479) 273-5541
• Heartland Pharmacy, 1735 W. Walnut St., Rogers (479) 631-0204; heartland-rx.com
• Debbie's Family Pharmacy, 5403 Pinnacle Point Drive, Rogers (479) 271-6300; debbiesfamilypharmacy.com
• Austin Drug, 118 Main St. N.E., Gravette (479) 787-5432
• Teasley Drug, 205 Atlanta S.E., Gravette (479) 787-5966; teasleydrug.com
• Collier Drug, 991 W. Centerton Blvd., Centerton (479) 795-8199; People who wish to be vaccinated at any Collier Drug pharmacy should email [email protected] with their phase in the subject line and include their name, birthdate and phone number in the body of the email. People without email should call Collier Drug to sign up and specify they don't have email.
• Harps Pharmacy, 201 Hwy. 412 West, Siloam Springs (479) 549-3200
• Collier Drug, 100 W. Dickson, Fayetteville (479) 442-6262
• Medical Arts Pharmacy, 2515 E. Huntsville Road, Fayetteville (479) 443-3411; medartspharmacynwa.com
• Heartland Pharmacy, 1450 E. Zion Road Suite 1, Fayetteville (479) 444-7200; heartland-rx.com
• Community Pharmacy, 400 W. Emma Ave., Springdale (479) 750-2220; communitypharmacyspringdale.com
• Harps Pharmacy, 2894 W. Sunset Ave., Springdale (479) 751-0882
• Heartland Pharmacy, 701 S. Thompson St., Springdale (479) 751-2072; heartland-rx.com
• Collier Drug, 197 E. Main St., Farmington (479) 267-4303
• Collier Drug, 801 E. Douglas, Prairie Grove (479) 846-2195
• Harps Pharmacy, 115 Lee St., Huntsville (479) 738-2202
• Mercy Clinic, Patients may make appointments at Mercy.net/GetVaccineNWA or by calling 833-364-6777.
Pharmacies at these stores are offering the covid-19 vaccines:
Walmart, 2110 W. Walnut St. in Rogers 479-636-3222
Walmart, 4870 Elm Springs Road in Springdale 479-306-7025
Sam's Club, 1517 Gene George Blvd in Springdale 479-365-8141
Walmart, 2004 S. Pleasant St. in Springdale 479-751-4817
Walmart, 406 S. Walton Blvd. in Bentonville 479-273-0060
The list and a map of pharmacies in the state that are offering vaccinations is at: https://www.healthy.arkansas.gov/programs-services/topics/covid-19-vaccination-plan
SOURCE: Arkansas Department of Health