Matthew Henriksen
Fayetteville, AR, 1977 - 2022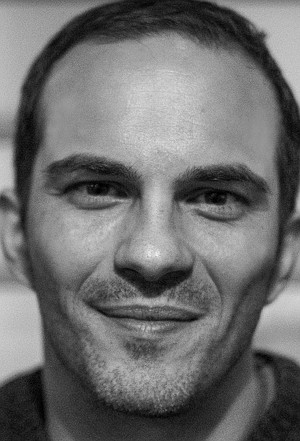 Matthew Henriksen, passed away Thursday, March 17, 2022, at the age of forty-four. Born June 3, 1977, in Appleton, Wisconsin, Matthew made his home in Fayetteville and West Fork, Arkansas. Matthew is survived by his wife, Samantha Clare; his children, Harriet Auden Clare, Benjamin Simon Clare, and Adele Cecilia Henriksen (child of Katy Henriksen); and parents, Joanne and Rick Henriksen, brother, Jacob Henriksen, and sister, Anne Marie Henriksen of Appleton, Wisconsin. Matthew's unexpected loss is immense and widely felt. Along with the significance of his poetic, intellectual, and professional accomplishments, his influence on individuals is immeasurable. Matthew was many things to many people, but above all, Matthew was a humanist. The mark he has made on the world, and continues to make, is vast. It is impossible to account for all of the individuals Matthew's life has changed for the good.
As a poet, editor, and publisher, Matthew's contributions to art are brilliant and outstanding; as an educator, mentor, and soccer coach, his service and commitment are unique and significant; and as a father, human rights advocate, and friend, his gifts of love, kindness, intellect, and humor are prodigious, never-ending, and enduring. The loss of Matthew Henriksen is profound. "There is no world until all our friends arrive there."
Donations for a scholarship in Matthew's name are welcomed to be sent to:
Haas Hall Academy, Henriksen Scholarship Fund, 3880 North Front Street,
Fayetteville, Arkansas, 72703. Donations to the Prison Story Project may be made here: http://www.nwaprisonstories.com/donate/. Arrangements are with Benton County Memorial Park Funeral Home of Rogers.
Published March 23, 2022
OBITUARY SUBMITTED BY:
Benton County Memorial Park Funeral Home and Crematory
3800 West Walnut, PO Box 328, Rogers, AR
E-mail: [email protected]
Phone: 479-636-2412
http://www.bentoncountymemorialpark.com/