Sara Savage Sharp
Fayetteville, AR, 1939 - 2021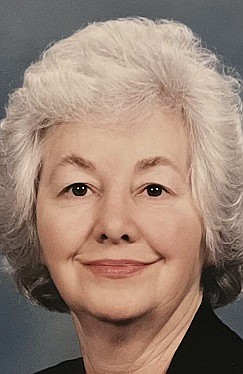 Sara Savage Sharp died in St. Francis' Hospital in Tulsa on October 6th, a short distance from where she and her husband, Frank, were married 61 years ago.
Sara was a scholar. She was one of the first National Merit Scholarship winners, a member of Phi Beta Kappa and received three degrees from the University of Arkansas .
Sara loved music: She was music director/organist at St. Theodore's Episcopal Church in Bella Vista for 15 years and sang in the choir at St. Paul's Episcopal Church in Fayetteville. She was a past president of the board of the Symphony of Northwest Arkansas and was the founding dean of the local chapter of the American Guild of Organists.
Sara loved literature: An avid reader, she was active in the Friends of the Fayetteville Public Library and was a lifelong member of the Modern Literature Club.
Sara loved her family: Her four children are Robert Franklin (Lisa), John Alexander, Mary Elizabeth (Linda) and Thomas Frederick. Her grandchildren are Reynolds Sharp (Chloe), Elizabeth Sharp and Henry Sharp and great-grandson, Max. She was the eldest of seven: Mary Ann Bowman, Carolyn Johnson, Suzanne Snyder, John Savage, Kate Savage and Nancy Moore.
The funeral will be held at St. Paul's Episcopal Church on October 14th at 1 p.m.. In lieu of flowers, the family requests any donations be made to the Symphony of Northwest Arkansas, Community Emergency Outreach or the Fayetteville Public Library.
Published October 9, 2021