Max Shelby, Jr.
Bella Vista, AR, 1951 - 2021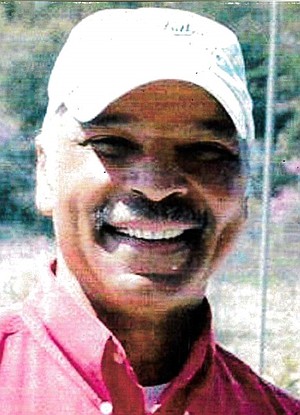 Max Shelby, Jr., age 69, of Bella Vista, Ark., died April 26, 2021. He was born November 1, 1951, to the late Max and Minnie Shelby, Sr. in Detroit, Michigan. He lived an interesting life and even worked for Playboy, he owned the "The Perfect Blend Nightclub" in Detroit. Max then worked as an assembly line worker for General Motors. After retiring to Bella Vista, he worked for the Bella Vista Country Club and Allen's Supermarket where the kids all called him Uncle Max because he gave them lollypops. He was a former Bella Vista Citizen of the month.
Max enjoyed cruises, the casinos, and Niagara Falls. His favorite songs were "Precious Memories" and "At Last". Being the "playboy" ended when he met his wife Catherine. He often said, "I married the best thing that ever happened to me, always and forever."
He is survived by his loving wife; sons, Woodie Rufus Lee of Detroit, Johnnie Walter Lee (Debra) of San Bernardino, Calif., Kenneth Andre Lee (Cindy) of Prairie Grove, Ark., Max Shelby III of Calif.; daughters, Mary Catherine O'Callaghan of Houston, Texas, Grace Cooper (Pablo) of Calif., Rachel Shelby of Madison, Wis.; brothers Martinee Shelby (Wanda) of West Bloomfield, Mich., Michael Johnson of Detroit; sisters, Lorraine Ingram (Bruce), Debra Coleman (James), Sheila Gilmore of Detroit, Ethel Gilmore of Detroit, Linda Gilmore of Detroit, Regina Johnson (Godfrey); ten grandchildren, Niani Smally, Kenneth Andre Lee II, Chandler Grace Lee, Estravino Keith, Majowl Keith, Malina Keith, Kamai Lee, Woodie Rufus Lee II, Cashima Lee, Katrina Lee; 18 great-grandchildren and 13 great-great- grandchildren; several nieces, nephews, and other relatives, plus dear friends, Ted and Charlie Ringler, Ruth Burke, Layne Anderson. Those who aren't mentioned, he loved also.
Not only was he my beloved husband, he was my best friend. I will love him forever. Goodbye Max.
No services are planned. Arrangements are by Bella Vista Funeral Home and Crematory. Share condolences at: www.funeralmation.com.
Published May 4, 2021
OBITUARY SUBMITTED BY:
Bella Vista Funeral Home and Crematory
2258 Forest Hills Blvd, Bella Vista, AR
E-mail: [email protected]
Phone: 479-855-1611