Mary Kay Lemon Gibbs
Fayetteville, AR, 1950 - 2021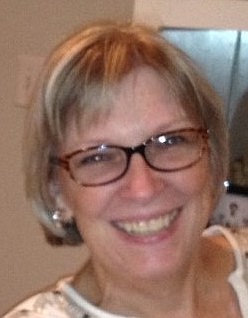 Mary Kay Lemon Gibbs, passed from this world on February 20, 2021, after a short but courageous battle with brain cancer. Daughter of Bob and Virginia Lemon, Mary was born in Sulphur Springs, Texas, on April 25, 1950. After spending her early years in Sulphur Springs, she and the family moved to Lubbock, Texas, where she began high school. At the time of Mary's junior year, the family moved back to East Texas where she graduated from Pittsburg High School. Mary attended East Texas State University in Commerce, Texas, (now Texas A & M - Commerce) where she completed undergraduate degrees in Sociology and Psychology as well as a graduate degree in Counseling. While in Commerce, Mary met D. Andrew Gibbs who was teaching at ETSU at the time. They married and had their first child, Marcus Lafayette. A short stint in the commercial lighting business in Michigan followed, long enough that Andy and Mary both were ready to return to academe. They moved to Illinois where Andy attended the University of Illinois at Champaign-Urbana and completed a PhD in Drama. A job offer from the University of Arkansas brought them to Fayetteville in 1978 where they have remained since.
Mary worked for the U of A College of Agriculture for several years until their second son Darren Alexander arrived.
Mary stayed at home with the boys for a few years but then began what was to become her true calling, working as a school librarian. First at Asbell Elementary and then Vandergriff Elementary, Mary spent 25 years encouraging young children to venture into the world of books. Mary had three strong interests: gardening, reading and playing with the grandchildren. She was thoroughly committed to all but found great pleasure in designing, planting and nurturing a beautiful flower garden. Several trips to the British Isles further enhanced her gardening imagination.
Marcus is the father of two boys, Drew and Jack, who benefited from Mary's passion to play with, talk to and encourage youngsters. A natural at grand mothering, Mary thoroughly enjoyed time spent with those two guys as they did with her. More recently son Darren and wife Elizabeth produced Benjamin Douglas who became the beneficiary of Mary's grand parental love and attention. Darren and Elizabeth are expecting another little one that, sadly, Mary will have to hold only in spirit. Mary is survived by her husband of 48 years, her two children and three grandchildren. She is also survived by two sisters, Bettye Lemon and Sally Lemon Foster, several nieces and nephews and an extensive extended family of cousins, with whom she maintained close ties.
The family will hold a private graveside service for Mary. When social distancing issues relax, they plan a memorial service, TBA. In lieu of flowers, contributions are encouraged in Mary's name to the Fayetteville Public Education Foundation, earmarked for the Elementary school libraries, P.O. Box 571, Fayetteville, Ark., 72702. To place an on-line tribute, or to sign the virtual guest book, please visit: www.bernafuneralhomes.com.
Published February 23, 2021
OBITUARY SUBMITTED BY:
Nelson-Berna Funeral Home and Crematory
4520 North Crossover Road, P.O. Box 8982, Fayetteville, AR
Phone: 479-521-5000
http://www.nelsonberna.com