Glenda Susanne Burnley
West Fork , AR, 1955 - 2020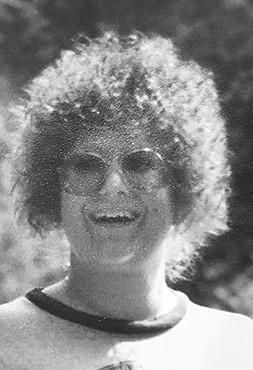 Glenda Susanne Elam Ingram Burnley passed away peacefully, surrounded by family, on June 21, 2020. She was born May 17, 1955 to Lloyd and Mary (Arnold) Elam. Susanne, or Sissy, as she was known to the nieces and nephews she cherished, was preceded in death by her parents, her two brothers, Anthony and David Elam, and her first husband Roy Thomas Ingram. She is survived by her sister-in-law and her husband, Debra Elam and Darin McDonald, of West Fork, and her nieces and nephews, Lauran Elam and Mounir El Fatmi, of Thousand Oaks, Calif., Clint and Trella Elam of Lowell, and Aaron Elam, of Fayetteville.
Susanne was a graduate of Fayetteville High School, and worked for years as a CNA and Medical Technician at both Washington Regional and Fayetteville City Hospital. She devoted her life to her family, helping to care for both her nieces and nephews as if they were her own, as well as her beloved late mother-in-law, Nancy Ingram. She had a child-like enthusiasm for life, and delighted in sharing the dolls, toys, and jewelry she collected with those she loved. Her generosity of spirit was unrivaled. She loved her cats, her grand-nieces and nephew, Juliana, Hanae, and Mack, and her network of aunts, aunts-in-law, cousins, and friends with abandon. She was particularly close with her cousin Lisa and her friend LaDonna. Susanne was estranged from her second husband, Paul Burnley, at the time of her passing.
A memorial will be postponed until friends and family can safely gather to celebrate Susanne's life. In lieu of flowers, donations can be made in her honor to Blue Moon Cat Sanctuary, P.O. Box 44, Witter, Ark. 72776, or through your PayPal account to [email protected]. Arrangements by Epting Funeral Home Fayetteville. Condolences: www.eptingfuneralhome.webs.com.
Published June 27, 2020
OBITUARY SUBMITTED BY:
Epting Funeral Home
709 N. Walton, Bentonville, AR
Find it at: corner of Walton and College
E-mail: [email protected]
Phone: 479-273-3443
http://www.eptingfuneralhome.webs.com/