Eddie Dean Logue
Bella Vista, AR, 1958 - 2020
0

comment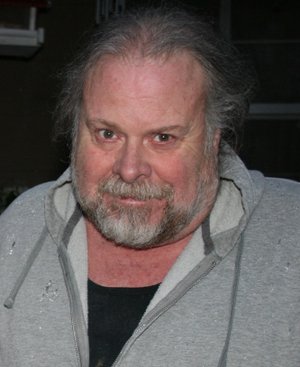 Eddie Dean Logue, 62, of Bella Vista, Arkansas passed away in his home May 17th, 2020. Eddie was born January 27, 1958 in Fayetteville, Arkansas. The only child of Paul Dean Logue and Gwendolyn Faye (Logue) Wagnon.
Eddie graduated from Greenland (AR) High School in 1976. He received a diploma in automotive training at Northwest Vo-tech in Springdale in 1978. He worked as a mechanic at Springdale Ford from 1982- 1987 and continued his love of tinkering on muscle cars his whole life. He worked at JB Hunt from 1987-2011 in the parts room and the Tyson Noel Plant for several years.
Preceded in death by his mother, Gwendolyn Wagnon, his stepfather, Richard Wagnon both of Fayetteville and a stepmother Billie Logue of Goshen. Left to cherish his memories are his father Paul Logue of Fayetteville; two sons, Jarrod Logue of Dallas, Texas, Timothy Logue of Minot, N.D.; three daughters, Megan Logue of Dallas, Texas, Emily Logue of Bella Vista, Erin Logue of Noel, Mo.; one stepson, Michael Heflin of Anderson, Mo.; three stepdaughters, Jenny Ward of Gravette, Kathryn Dyke of Centerton, Chelsea Whitaker of Noel, Mo., as well as three grandchildren and 11 step grandchildren.
A private memorial service will be held June 6, 2020 at 2 p.m. for the family. Arrangements are by Bella Vista Funeral Home and Crematory. Condolences may be expressed at www.funeralmation.com.
Published June 4, 2020
Comments