Ayden Cotton
Pea Ridge, AR, 2004 - 2020
0

comment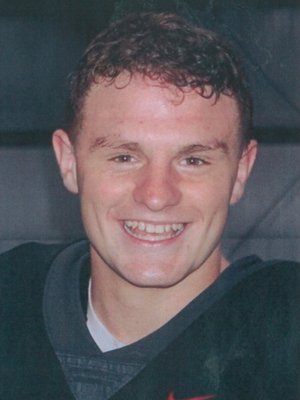 Ayden Roy Cotton, 15, of Pea Ridge, died January 9, 2020 in Pea Ridge. He was born July 24, 2004 in Rogers, Arkansas to Roy Wayne Cotton and Jamie Lea Anderson Cotton. He was a sophmore at Pea Ridge High School and a member of the Pea Ridge High School football team. He worked at Webb's Feed Store in Pea Ridge and loved to work on the farm and haul hay. He enjoyed fishing and hunting with his cousin, William Anderson. Ayden loved spending time with all his incredible friends and had a huge heart for children (never wanting anyone of them left out). He loved swimming and being with his family. Ayden had a strong faith, a strong love of Jesus and was a member of Decatur Assembly of God.
He is preceded in death by his paternal grandparents, Walter Cotton and Betty Jean Phillips. Survivors are his parents, Roy and Jamie Cotton of Pea Ridge; two brothers, Billy Cotton of Pea Ridge, Jeremy Cotton and wife Machele of Pea Ridge; two sisters, Rachel Patton and husband Hank of Pea Ridge, Kathleen Russell and husband Simon of Pea Ridge; maternal grandfather, Jim Anderson and wife Wanda of Lowell, Arkansas, maternal grandmother, Janie Anderson of Pea Ridge; maternal great-grandmother, Dorothy Gunnels; many aunts, uncles, nieces, nephews and friends.
A memorial service is set for 6 p.m. Wednesday, January 15 at the Pea Ridge High School Gym (this will be the time for students and faculty to speak and everyone is invited to attend). A funeral service is set for 1 p.m. Thursday, January 16 at First Baptist Church in Pea Ridge. Burial will be in Buttram Chapel Cemetery.
In lieu of flowers, memorial donations may be made to, Ayden Cotton 24 Forever Memorial Scholarship Fund, c/o Arvest Bank. Online condolences may be made at siscofuneralhome.net.
Published January 14, 2020
OBITUARY SUBMITTED BY:
Sisco Funeral Home, Inc.
1312 N Curtis Ave, Pea Ridge, AR
E-mail: [email protected]
Phone: 479-451-1126

Comments