Ralph Harry Nesson
Fayetteville, AR, 1947 - 2020
0

comment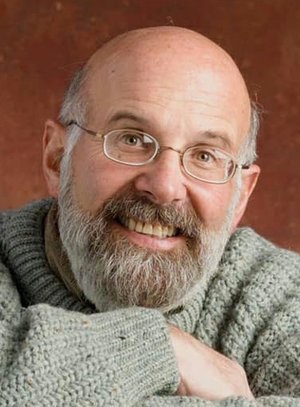 Kind soul, dear husband, loving father, admiring brother, and steadfast son, Ralph Harry Nesson, age 72, of Fayetteville passed January 6, 2020. Born February 27, 1947 to William T. and Freda Sarah Nesson, he grew up in Brookline, Mass. with two surviving siblings, Carol Nesson and Bob Nesson. After his undergraduate studies at Hobart College, and graduate studies at Boston College, Ralph set off for adventures around the U.S., living in Chicago, San Francisco, and Santa Monica among other places.
While serving as a Volunteer in Service to America (VISTA) in Chicago, Ralph met his future wife, Kathleen Agnes Conway. They moved to California together and had their first child, Chava. Eventually they meandered to Russellville, Arkansas, where they had their second child, Liam. The family soon moved to Fayetteville where Ralph attended graduate school in adult education. There they had their third child, Benerin and raised their family while working and serving the community.
Kathleen practiced midwifery and Ralph became a leader in social work and adult education. He worked for the Economic Opportunity Agency helping underprivileged families in Northwest Arkansas and became the director after many years of service. In 1984, Ralph founded the Washington County Single Parent Scholarship Fund and built into the Arkansas Single Parent Scholarship Fund by 1990. The organization still thrives today and offers $1.5 million in higher education scholarships annually. After retirement in 2013, Ralph continued to serve his community and most recently started the nonprofit, Northwest Arkansas Books for Kids, which creates complete family literacy programs in public schools.
Ralph loved his family and doing what they relished together. With a life well-lived, he was a world-traveler and visited countries as far flung as Spain, France, Ireland, Israel, South Korea, and New Zealand. Ralph was a voracious reader and filled his home bookshelves to overflowing. He found peace and enjoyment when outdoors and sailing on lakes and oceans, hiking and camping. He always sought engaging social activities with Kathleen and their many friends in the NWA community and beyond. He strived to help people endlessly, with his family, work and personal life. He will be dearly missed by family, friends and those whose lives he touched so generously.
Ralph is survived by his wife Kathleen Conway; daughter, Chava Boyett and husband Kenny, and their children Tate and Jett of Fayetteville; son, Liam Nesson and wife Jessica Andrews, and their children, Chloe and Eleanor of Hilo, Hawaii; and son Benerin Nesson and wife Angie Jae of Truckee, Calif.
If you would like to make a donation in memory of Ralph, please direct gifts to the Arkansas Single Parent Scholarship Program (https://www.aspsf.org/donate) or Northwest Arkansas Books for Kids (https://www.nwabooksforkids.org/).
Memorial services will be held at 2 p.m. Wednesday, January 8, 2020 at Temple Shalom of Fayetteville. Arrangements by Beard's Funeral Chapel. Condolences at www.beardsfuneralchapel.com.
Published January 8, 2020
OBITUARY SUBMITTED BY:
Beards Funeral Chapel
855 S. Happy Hollow Road, Fayetteville, AR
Phone: 479-521-8551
http://www.beardsfuneralchapel.com
Comments