Tanya Marie Dorris
Centerton, AR, 1980 - 2020
0

comment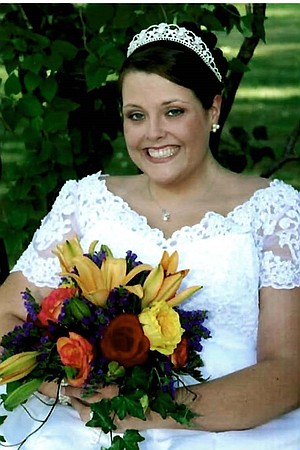 Tanya Marie Dorris, age 40, of Centerton, Ark., passed away on Wednesday, July 29, 2020, in Bentonville. She was born January 4th, 1980 in Slidell, La. She was the daughter of Charles Cameron Jr. and Rebecca Hamilton Cameron. She is preceded in death by her grandmother, Rosemary Cameron.
She was a devoted wife and mother. She believed her purpose on this earth was to be a mother, and a great mother is what she was. She loved watching the Saints play football, baking, traveling, playing cards, and uplifting music.
She is survived by her husband; Matthew Dorris; a son; Kyle Dorris; her parents, Charles Cameron Jr. and Rebecca Cameron of Bentonville; her sister, Ashley Beierle and her husband Randy of Centerton; and numerous aunts, uncles, nieces, nephews, and cousins.
Visitation will be held 10 a.m. to 4 p.m. Monday August 3rd at Stockdale Moody Funeral Home. Funeral services will be held Tuesday at 10 a.m. Burial will follow at the Pea Ridge cemetery under the direction of Stockdale Moody Funeral Home. Tanya was an avid Saints fan and the family would like those attending to wear their Saints attire in honor of her. To place an online tribute, please visit www.stockdalemoody.com
Published August 1, 2020
Comments