Richard Watson
Fayetteville, AR, 1938 - 2019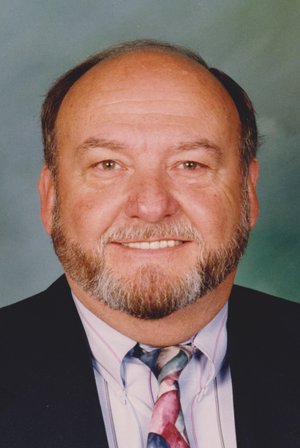 Richard Watson, age 81, was born in Fayetteville, Ark., on June 2, 1938, and passed away on October 23, 2019 following a stroke. Richard was a lifelong resident of Fayetteville and a 1956 graduate of Fayetteville High School. Watson served the citizens of Fayetteville from 1966-2002 and more specifically as the Chief of Police from 1986-2002. He was the longest tenured Police Chief in the history of the Fayetteville Police Department.
While considered a hard man by many, Richard was fair, pragmatic, and passionately loyal to his profession and the men and women who worked alongside him. He remained proud of and grateful to the city of Fayetteville in which he lived, loved and served. Richard was well known for his tenacious dedication to solving crime and protecting the citizens of Fayetteville. His service and vision can still be seen today, 17 years after his retirement.
Chief Watson was co-founder of Bikes, Blues and BBQ, the world's largest charity motorcycle rally that benefits women, children, and the underserved members of the Northwest Arkansas community. Richard experienced more in his lifetime than most people could ever imagine. His passions and hobbies were numerous, but he especially enjoyed competitive shooting and won various awards for target, bench and trapshooting. Chief Watson owned Watson's 45 Shop, making scrimshaw and knives under tutelage of A.G. Russell and was a gifted woodworker making beautiful pieces for those he loved. Most notably to his family and friends, Richard was known for his wonderful storytelling and "dad" jokes.
Richard was preceded in death by his parents, Mefford and Eva (Bradshaw) Watson. Richard is survived by his wife and partner of 27-years, Vicky Bloss-Watson of Springdale, daughter Susan Watson Breese (husband Dale) of Springdale, first wife Sue Mounce of Fayetteville, stepsons Clint Hanshew (wife Jana) of Springdale, Deen Hanshew (wife Lisa) of Little Rock, and Mike Hanshew. Richard was also Papaw Richard to his grandchildren Wendy, Ashley, Lindsey, Jani, Sydney, Jake, Alyssa, Miller, Devyn, Peyton and his great-grandchildren Marley, Jade, Jonas, Sawyer, Noah, Taylor, Tallulah, Greyson and Vincent.
The family will receive friends at Nelson Berna Funeral Home, Fayetteville, Ark., on Sunday October 27, 2019 from 3–5 p.m. A celebration of life and memorial service for Richard will be held at Nelson-Berna Funeral Home in Fayetteville, Arkansas on Monday, October 28, 2019, at 10 a.m. Burial with Full Police Honors will follow at Fairview Memorial Gardens, Fayetteville. In lieu of flowers, the family requests that donations be made to the American Humane Society. To sign the online guestbook, please visit www.nelsonberna.com.
Published October 27, 2019
OBITUARY SUBMITTED BY:
Nelson-Berna Funeral Home and Crematory
4520 North Crossover Road, P.O. Box 8982, Fayetteville, AR
Phone: 479-521-5000
http://www.nelsonberna.com