Thomas B. Buffington
Austin, TX, 1945 - 2019
0

comment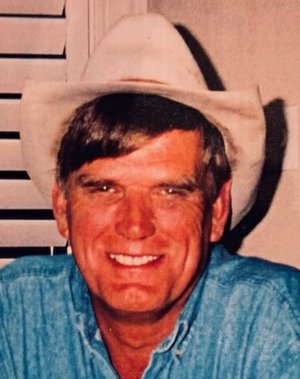 Thomas B. Buffington, Founder and Chairman of Buffington Homebuilding Group, passed away at his home on Tuesday, January 8th, 2019.
After serving as President of NPC Austin - Central Texas in the early 80's, Tom started his own homebuilding company, Buffington Homes, in 1987. In 1996, Tom joined three national homebuilders forming The Fortress Group, a publicly traded holding company that acquired and consolidated local and regional homebuilding companies. Tom served as the Chief Operating Officer and on the Board of Directors until his retirement in 1999. Tom mastered many things in his lifetime, but retirement was not one of them. In 2001, Tom co-founded Buffington Capital Holdings for the purpose of acquiring and developing property for master-planned communities in central Texas. In 2007, he re-entered homebuilding in Austin by restarting Buffington Homes and in 2010 he started Buffington Homes of Arkansas along with partners, Mike Lamberth and Clay Carlton. He served on the board of two banks and on the board of KLRU and was also a member of Austin Country Club.
Tom was born in Newport, Arkansas to Nora and Dewey Buffington on January 3rd, 1945. He was a graduate of Sewanee Military Academy and studied real estate and insurance at The University of Arkansas. He loved and devoted himself to his family and many friends. He stood out among them as a man of great integrity and a leader. He was a mentor to many teaching valuable lessons during his lifetime. Tom was married to his childhood sweetheart, Delia "Dee" Dowell Buffington. They met playing a game of kick the can in the 4th grade. They reconnected and married in 1990. Together they enjoyed traveling and spending time with their combined family of four children and seven grandchildren. Tom loved being surrounded by his grandchildren and they adored their Gdaddy. He loved hunting in South Texas and fishing on the Texas coast. As an avid Razorback sports fan, Tom attended many University of Arkansas football games with his brothers.
Tom is survived by his loving wife Dee, son, Blake Buffington and spouse Lea of Austin, daughter, Kimberly Buffington Quaid of Los Angeles, son, Dow Wright and spouse Jennifer of Austin, and daughter, Robin Banister of Austin. He is also survived by his adoring grandchildren, Zoe and Garrett Buffington, Thomas and Zoe Quaid, Madeline Banister, and Katy Clare and Hayes Wright as well as his brothers, James Gray Buffington, DDS and his wife Martha Ann, Michael Lane Buffington, MD and his wife Dottie Lou and Dewey Lee Buffington Jr. along with faithful family friend, Kelly Cooper, many nieces and nephews and a lifetime of friends. Tom is preceded in death by his parents, Dewey Lee Buffington and Nora Armstrong Buffington and his son-in-law, Bret Banister.
Family and friends are invited to celebrate Tom's life on Saturday, January 12th from 4 p.m.-6 p.m. at Austin Country Club, 4408 Long Champ Drive, 78746. The family would like to thank the Austin Heart Hospital, Dr. Kunjan Bahtt, Laura Calais, CNS, and Dr. Brynna Connor.
In lieu of flowers, donations are suggested to the American Heart Association on behalf of the Heart Hospital of Austin, Hospice Austin or the organization of your choice.
Arrangements by Weed-Corley-Fish Funeral Home, Austin, Texas – (512) 452-8811. Remembrances may be left at www.wcfish.com.
Published January 11, 2019
Comments