Charles A. "Chuck" Davis
Bentonville, AR, 1928 - 2019
0

comment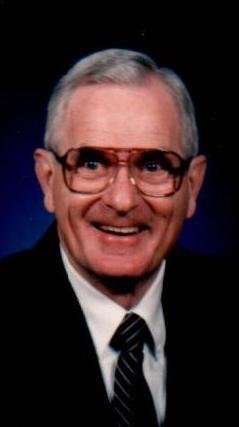 Charles A. Davis of Bentonville, known to all as Chuck, passed away on December 1, 2019 in Rogers. He was born on August 10, 1928, in Rogers to the late Basil and Cora Davis.
Chuck was a lifelong resident of Northwest Arkansas and a graduate of Rogers High School in 1946. During the Korean War, he served his country in the United States Air Force. Locally, he served his community as a member and past president of the Bentonville Kiwanis Club, the Boards of Bentonville and Arkansas Chambers of Commerce, Benton County Fair Board, and a charter member and President of the Rogers Jaycees. He was trained in Radio and TV broadcasting, and worked for KFPW in Fort Smith, KOTV in Tulsa, and KAMO radio in Rogers. Because of his skills he was sought after as an emcee for many local events, including Miss BHS pageant and the Miss Benton County fair pageant. After broadcasting, he served as Executive Vice President of the Bentonville Chamber of Commerce where he worked to promote the City when Bentonville was a much smaller town. He concluded his career in Public Relations for the Bank of Bentonville. During retirement Chuck was an avid golfer, but his main hobby was spoiling his beloved grandkids. In addition to his public service, for which he received the Rabbit Dickerson award from the Bentonville Chamber of Commerce, Chuck was a member of First Baptist Church of Bentonville, where he was a deacon, choir member, and faithful Sunday School participant.
Chuck was preceded in death by his wife Sue, to whom he was married for 61 years, and parents Basil and Cora Davis. He is survived by his children Debbie (Scott) Campbell of Rogers and Steve (Sandy) Davis of Bentonville, and grandchildren Josh (Cate) Campbell of Rogers and Austin Campbell of Rogers, Dalton Davis of Kansas City, Mo. and Kaylin Davis of New Orleans, La.
All are invited to visit with the family from 5 to 7 p.m. on Wednesday, December 4 at Rollins Funeral Home in Rogers. Funeral services will be conducted at 10 a.m. on Thursday in the chapel of First Baptist Church of Bentonville. A private burial will follow.
In lieu of flowers, memorial donations may be made to Circle of Life Hospice, or to the Bentonville Kiwanis Christmas Baskets project. Online condolences may be left at www.RollinsFuneral.com.
Published December 3, 2019
OBITUARY SUBMITTED BY:
Rollins Funeral Home
1401 W. Hudson Rd, Rogers, AR
Phone: 479-631-6617

Comments