Nancy Ann Obenchain
Rogers, AR, 1932 - 2018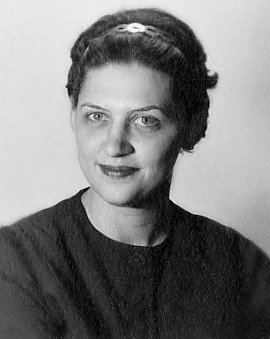 Nancy Ann Obenchain was born July 2, 1932, in Chicago, Ill., and passed away peacefully in Fayetteville on March 5, 2018. Nancy spent most of her life in the Chicago area, graduating from Evanston Township High School in 1950 and later earning degrees from Oakton Community College and Northeastern University. In 1967, she began her 26-year career with the Chicago law firm Schiff Hardin & Waite, starting as a legal secretary. In 1972, she became one of the first paralegals in Chicago. She helped found the Chicago Association of Paralegal Assistants and played a key role in this group during its early years, serving on its first board of directors. In 1974, she was asked to help set up a new paralegal training program at Mallinckrodt College in Wilmette, Ill. In 1975, she took on a new challenge in another brand-new field: word processing and desktop publishing. A few years later, Nancy became the first legal professional in Chicago to work the night shift, from 11 p.m. to 7 a.m. She also became an accredited medical records technician, who for a time was involved with auditing medical records of nursing homes and teaching at Oakton.
In 1993, she retired to northwest Arkansas, where she continued to pursue her many passions. She served as president of the Northwest Arkansas Genealogical Society in 1994 and 1995 and as a member of the planning committee for the 4 Corners Ancestor Fair held in Fayetteville in July 1995. From 1994-1995, she was president of the Rogers Personal Computer Users Group. She was also involved with the Dogwood Lace Group and the Northwest Arkansas Handweavers Guild. A life-long Chicago Bears fan, she had diverse tastes, embracing PBS, NASCAR racing, the opera, and country music. She had a formidable intellect and a memory like an elephant — she could recall details about the 40,000+ names in her genealogy database at will. She was a lifetime member of Delta Zeta sorority, the Illinois State Society of Mayflower Descendants, the Illinois State Genealogical Society, and the National Genealogical Society and a member of the Daughters of the American Revolution.
Nancy was predeceased by her parents, Ralph R. Obenchain Sr. and Mabel S. Obenchain, as well as her brother, Ralph R. Obenchain Jr. She is survived by her sister, Gloria O. Russell; her nieces and nephews Robert Wright, Susan Harrison, R. Riley Obenchain, Abigail Obenchain, Edith Obenchain, Sam Obenchain, and Valerie McLeer; and her cousin and dear friend Jeannetta Nichols. She was predeceased by nephew John Wright. Special friend of Elaine Proctor. Near the end of her life, she shared a special bond with her nephew-in-law, Bill Cole.
No memorial service will be held. Nancy's family suggests memorial donations be made to the Northwest Arkansas Womens Shelter, http://nwaws.org. They would like to thank the Benton County Dialysis Center for their many years of skilled care, the other patients of this facility for their kindness and friendship to Nancy, and Washington Regional Hospice, especially the Willard Walker Hospice home, for caring for Nancy during her final journey.
Published March 13, 2018
OBITUARY SUBMITTED BY:
Callison-Lough Funeral Home
605 W. Central, Bentonville, AR
E-mail: [email protected]
Phone: 479-636-2277
http://www.callisonloughfuneralhome.com/