Gary Martin Brown
Crawford, TN, 1956 - 2013
0

comment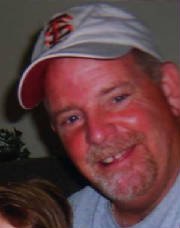 Gary Martin Brown, age 57, of Crawford, Tenn., formerly of Pea Ridge, was born Feb. 24, 1956, in San Diego, Calif., to the late Glen And Audrey Langford Brown. Mr. Brown passed away on Saturday, May 25, 2013, at his home.
Mr. Brown was a military aviation electrician. He was a United States Navy veteran.
He was employed with StonePeak in Crossville as an industrial electrician.
He is survived by his wife, Darcel Gray Brown of Crawford, Tenn.; daughter and son-in-law, Kayla and Jason Sprinkles of Pea Ridge, Ark.; two sons and a daughter-in-law, Jamie Brown of Pea Ridge, Ark., Justin And Secilly Brown of Bella Vista, Ark.; three stepChildren, Jeremy and Amy Geus of Gulf Breeze, Fla., Jason and Shannon Geus of Zanesville, Ohio, James And Nicole Geus of Jacksonville, Fla.; two sisters and a brother-in-law, Linda Gibson of Bentonville, Ark., Patty and Jim Richardson of Kansas, Okla.; and 18 grandchildren.
A memorial service is set for 10 a.m. Monday, June 3 at Sisco Funeral Home Chapel in Pea Ridge. Burial will be at Fayetteville National Cemetery following the service. In lieu of flowers memorials may be made to James M. Brown c/o Arvest Bank of Pea Ridge, 132 N Curtis Ave. Pea Ridge, AR. 72751 Acct. #31892258
Published May 31, 2013
OBITUARY SUBMITTED BY:
Sisco Funeral Home, Inc.
1312 N Curtis Ave, Pea Ridge, AR
E-mail: [email protected]
Phone: 479-451-1126

Comments