Mary Lee Tatom Scogin
Little Rock, AR, 1928 - 2013
0

comment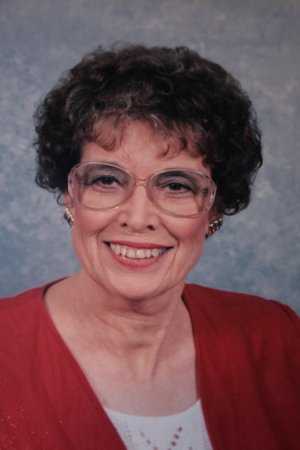 MARY LEE TATOM SCOGIN, 84, of Little Rock went to be with her Lord on Monday, May 27, 2013, at Circle of Life Hospice in Springdale, Ark. Born and raised in Little Rock, she was an avid volunteer and active member of her church and community. Health considerations led to a temporary move to Northwest Arkansas to be near her son and daughter. She always hoped to be able to move back to her home in the heart of the city.
Mary Lee was born Dec. 6, 1928. She graduated from Little Rock High School in 1947. In 1955, she married O.L. "Dooney" Scogin, from Slidell, La., at Immanuel Baptist Church, where she was active until she became a charter member of Geyer Springs Baptist Church. She volunteered in the Children's Ministry.
Mary Lee worked as a secretary for National Old Line Insurance and other companies before her marriage, and worked as a temporary secretary for several years while her children were young. She retired from the Arkansas State Forestry Commission.
She was an active member of the La Petite Roche chapter of Gold Star Wives. Her husband, a purple heart recipient, was a disabled veteran who spent nearly a year in a German POW camp after his plane was shot down in WWII.
She was also active in the Night Owls Home Extension Club and enjoyed volunteering at the Arkansas State Fair. In 1981, she was awarded a Blue Ribbon at the State Fair. In 1996, she was presented with an award for civic service by the City of Little Rock, and named to the Outstanding Service Extension Homemakers Council in 1997. She was also a Neighborhood Watch volunteer.
Mary Lee loved having lunch with friends, Razorback events, going to the horse races, basketball and softball games. She was always there to cheer on her children at their sporting activities. She was quick to call friends and offer support and always prompt at sending cards for every occasion. She was organized, compassionate and caring.
She was also a loving mother who raised strong, confident, kind and caring children.
Mary Lee loved to go to church and was a very active Christian of strong faith. She lived her life with an eye towards Heaven, where she is now safe with family and friends.
Mary Lee was preceded in death by her husband, Dooney, her parents, Clyde Wiley Tatom and Lillie Mae Donham Tatom, and her brother Arthur Bernard Cope, all buried in Roselawn cemetery in Little Rock. Another brother, Clyde Wiley Tatom, Jr., died during WWII when his plane was shot down.
Mary Lee is survived by her son, Clifton C. Scogin and his wife Linda, of Fayetteville, and her daughter, Annette M. Scogin of Farmington. She is also survived by two grandsons, Connor Scogin of Minneapolis, Minn., and Tyler Scogin of Fayetteville.
Funeral Services will be held at Griffin Leggett Healey & Roth Funeral Home on West 12th Street in Little Rock on Thursday, May 30, at 10 a.m. Visitation will be held there the evening before from 6 to 8 p.m. Burial will be at Roselawn Memorial Park in Little Rock, Ark.
In lieu of flowers, the family suggests a memorial contribution to the Alzheimer's Association.
You may sign Mary Lee's online guestbook at www.griffinleggetthealeyroth.com.
Published May 28, 2013
OBITUARY SUBMITTED BY:
Griffin Leggett Healey & Roth
5800 West 12th Street, Little Rock
Phone: 501-661-9111

Comments