Jesse Cecil Kline
Baton Rouge, LA
0

comment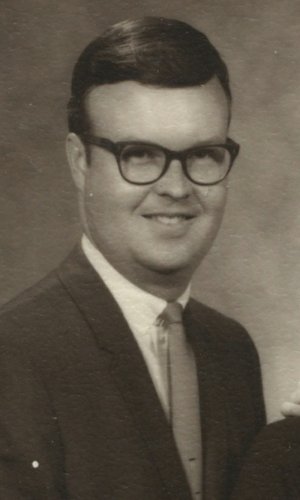 Jesse Cecil Kline, 82, of Baton Rouge, La., and native of Livingston Parish, La., passed away Tuesday, May 14, 2013, at Our Lady of the Lake Regional Medical Center.
He was a graduate of Louisiana State University, played cornet in the LSU band, a member of Theta Xi fraternity and was a lifelong LSU sports fan. He was a captain in the U.S. Army Infantry during the Korean conflict and was a member of the American Legion, LSU chapter.
He was co-owner of Ogden Park Record Shops for 27 years. He was an active member of University Baptist Church and held numerous leadership positions and served his Lord. Cecil was actively involved with the Baton Rouge Symphony, served as president of Community Concerts, was a founding member of the Excalibur Club and served as president of The Roundtable. In addition, he was a member of the Sales and Marketing Executive, Baton Rouge Little Theater and was very involved with the Louisiana Timber Industry as a member of the local Red Stick chapter. He also loved growing tomatoes.
Cecil is survived by his wife of 57 years, Nell Ruth Noah Kline of Baton Rouge; three children, Carolyn and her husband, Roger, of Spanish Fort, Ala., David and his wife, Patty, of South Carolina and Daniel Kline of Baton Rouge; sister, Sarah Kline McBride of Rogers; grandchildren, Andrew, Abbie, Scott, David, Alexander and Nicholas; nephews, William McBride and wife, Kate, of Dallas, and Joe Kline Jr. and wife, Michelle, of Denham Springs, La.; and numerous other cousins and relatives.
He was preceded in death by his parents, Jesse and Pearl Kline; and his brother, Joe Rutledge Kline.
In lieu of flowers, memorial donations may be made in his memory to University Baptist Church or to a charity of choice.
Published May 25, 2013
Comments