Douglas Grant Lewis
Parick, AR, 1970 - 2013
0

comment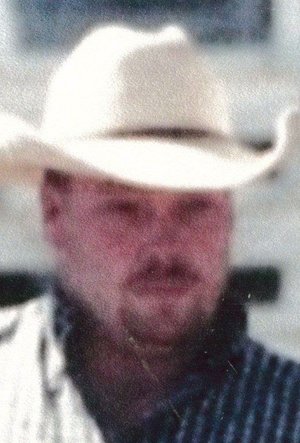 Douglas Grant Lewis, 43, of Patrick, Ark., died May 21, 2013, at the Northwest Medical Center-Springdale. He was born May 5, 1970, at Fayetteville, Ark., the son of Bobby Loy and Kathy Sue Sisemore Lewis.
He was a truck driver for J&K Lumber and a member of the Buckner Regular Baptist Church in Fayetteville. He was a member of the N.R.A., U.S.T.R.C., Arkansas High School Rodeo Association and a past president of the O.J.R.A.
Survivors include his wife, Sabrina Nannettee Jones Lewis of the home; two sons, Cecil Tylor Lewis and Hunter Douglas Lewis, both of the home; one daughter, Maegen Lewis and Donal Kilyn Donahoe of Springdale, Ark.; his parents, Bobby and Kathy Lewis of Wesley, Ark.; one sister, Brandi Couch of Wesley, Ark.; parents-in-law, James and Sue Jones of Wharton Creek, Ark.; brother-in-law, Will Jones, and wife, Kayla of Wharton Creek, Ark.; nephews and nieces, James and Marissa Crabtree of Wesley, Ark., Colin Wharton of Wesley, Ark., Harlie Jones and Porter Jones of Wharton Creek, Ark.; and a great-niece, Maddie Crabtree of Wesley, Ark.
Funeral services will be held at 10 a.m. Friday, May 24, in the chapel of Brashears Funeral Home with the Reverends Jim Duncan and Larry Mitchell officiating. Interment will be in the Drakes Creek Cemetery by Brashears Funeral Home in Huntseville, Ark., www.brashearsfuneralhome.net.
Pallbearers will be Doug Garrett, Devin Glenn, Greg Slane, Denny Flynn, Hunter Douglas Lewis, Cecil Tylor Lewis, Scott Jones, Brett Nall and Kylan Campbell. Honorary pallbearers will be Mike Ferguson, Steve Reed, Colin Whorton, Gordon Harriman, Danny Jackson, Will Jones, Larry Garrett, Jimmy Lackey, Jim Watkins and Danny Reed.
Visitation from 5 to 9 p.m. Thursday at Brashears.
Published May 23, 2013
OBITUARY SUBMITTED BY:
Brashears Funeral Home
509 North Gaskill Street, P.O. Drawer B, Huntsville, AR
Phone: 479-738-2123
http://brashearsfuneralhome.net/
Comments